July 5, 2019
Posted by:

Prinston Jean-Glaude

Category:

Health Articles, Living Healthy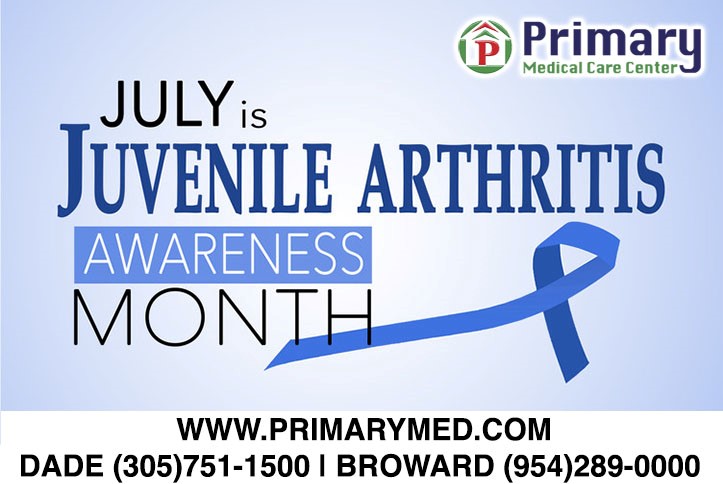 The Arthritis Foundation sponsors Juvenile Arthritis Awareness Month every July to increase awareness, promote the need for a cure, and spur advocacy for those suffering from juvenile arthritis. The Arthritis Foundation explains that children's juvenile arthritis is different from the arthritis that affects older adults in that they "suffer from various forms of arthritis. Their body's immune system attacks their joints, causing swelling, stiffness and permanent damage."
The National Institute of Arthritis and Musculoskeletal and Skin Diseases shares that the most common type of arthritis in children is called juvenile idiopathic arthritis, which has no known cause. Juvenile Arthritis is also a rheumatic disease, which means that supporting structures of the body can lose function due to inflammation.
According to the American College of Rheumatology, approximately 300,000 American children have been diagnosed with juvenile arthritis. Living with the disease can be challenging for a child. However, juvenile arthritis is treatable, and most children go on to live normal lives as the disease can go into remission.
Discuss your child's treatment options with your healthcare provider. To schedule an annual physical at any of our convenient Primary Medical Care Center community clinics, you may visit our website at www.primarymed.com, or call (305)751-1500 for our Miami-Dade clinic, or (954)289-0000 for our Broward clinic.
Source: https://www.rheumatology.org/I-Am-A/Patient-Caregiver/Diseases-Conditions/Juvenile-Arthritis
https://www.niams.nih.gov/health-topics/juvenile-arthritis
https://www.arthritis.org/about-arthritis/types/juvenile-arthritis
Comments
comments