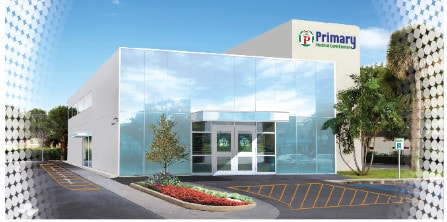 Getting the best medical care is important to you and your family. That's why Primary Medical Care Center is all about patient-centered care that makes you feel at ease whenever you need medical attention. Our clinic accepts walk-in patients and appointments. We also make house calls upon request – a testament to how concerned we are about getting our patients back on their feet and into the field.
When you enter into our offices, you'll always get a warm greeting and a smile. You'll be tended to right away – no waiting around and wondering if you've been forgotten. We offer a variety of services and have on-site locations for diagnostic tests such as x-rays, basic laboratory services, diagnostic imaging and radiology.
Too many medical clinics are more concerned about making money than they are about their patients' health. We flip that model on its head. From the minute you walk through our clinic doors until the minute you leave and beyond, you get the best possible care. Being sick or having some other non-life threatening emergency is stressful enough – you don't need anyone or anything else to compound your stress. We have the answers and the medical knowhow to guarantee optimal care. If you find yourself in need of medical attention, trust our highly trained staff to help you with a wide spectrum of problems. If you have any questions, feel free to call us. We're happy to help – and we can't wait to hear from you.