Primary Medical Care Center for Seniors Fort Lauderdale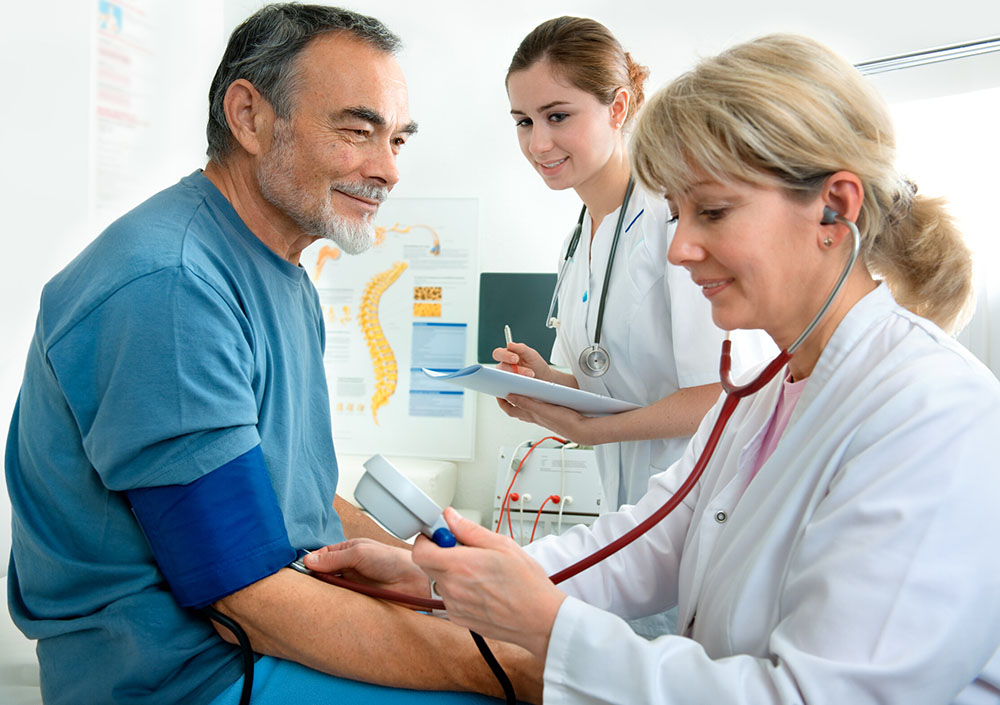 Primary Medical Care Center is a medical care facility for seniors in Fort Lauderdale. Our team of primary care physicians conducts on-site health testing for elderly patients. If you or a loved one is a senior who needs their medications and overall health monitored regularly, we're the medical center for you.
As we review your test results, we'll collaborate with your medical specialists and ensure they receive up-to-date information about your health status. Once all your doctors have updated information on your health, they can administer proper treatments without delay. It will also save you the trouble of having to notify your doctors about your latest health status.
Call (954) 289-0000 or use our contact form to find more information or make an appointment. We also accept walk-in patients for all services related to medical care for seniors in Fort Lauderdale.
Top-Rated Senior Medical Center in Fort Lauderdale
Primary Medical Care Center is a top-rated and highly respected senior medical center in Fort Lauderdale. We've helped thousands of seniors stay healthy and live the longest lives possible in Fort Lauderdale. 
Our senior care services include:
General primary health care
Emergency care
On-site diagnostic testing
On-site medication distribution
Acupuncture
Cardiology
Behavioral health
Case management
Preventive medicine
Comprehensive wellness plans
If you're a senior who needs primary care in Fort Lauderdale, you'll find the best of everything at Primary Medical Care Center. All of our patients are made to feel welcome. We value each person we serve and want them to be to feel as comfortable as possible. All the different senior care services we offer are a testament to that goal.
We offer the following senior care services:
Best Doctors for Fort Lauderdale Seniors
Every patient has different healthcare needs. We employ experienced doctors who work in various medical disciplines because we want to address all of our patients' healthcare needs. Whether you require a behavioral health specialist or an acupuncturist, we've got you covered. That is why we're one of the most sought-after medical centers in Fort Lauderdale.
Our doctors have earned an array of certifications, diplomas, and licenses to verify their credentials as medical professionals. Between them, they have many decades of experience.
Why Primary Medical Care Center Should Be Your Premier Choice
Primary Medical Care Center is a dedicated medical care center for seniors in Fort Lauderdale. We're affordable and provide the highest quality care.
Economic times are tough, especially for seniors. Since healthcare and prescription drug costs are increasing every year, it's imperative to find a senior care facility that offers inexpensive service and can regularly monitor your health.
Do you have health insurance? If so, we accept a variety of plans from reputable carriers. Depending on your policy, you'll see a significant reduction in fees for our on-site senior care services with the right healthcare plan. Our accepted carriers include the following:
Aetna
AvMed
Preferred Care Partners
Sunshine Health
Medica Healthcare
Allwell
MMM of Florida
Florida Blue
If you have any questions about our services or would like to make an appointment, please call (954) 289-0000 or use our contact form. We look forward to hearing from you.