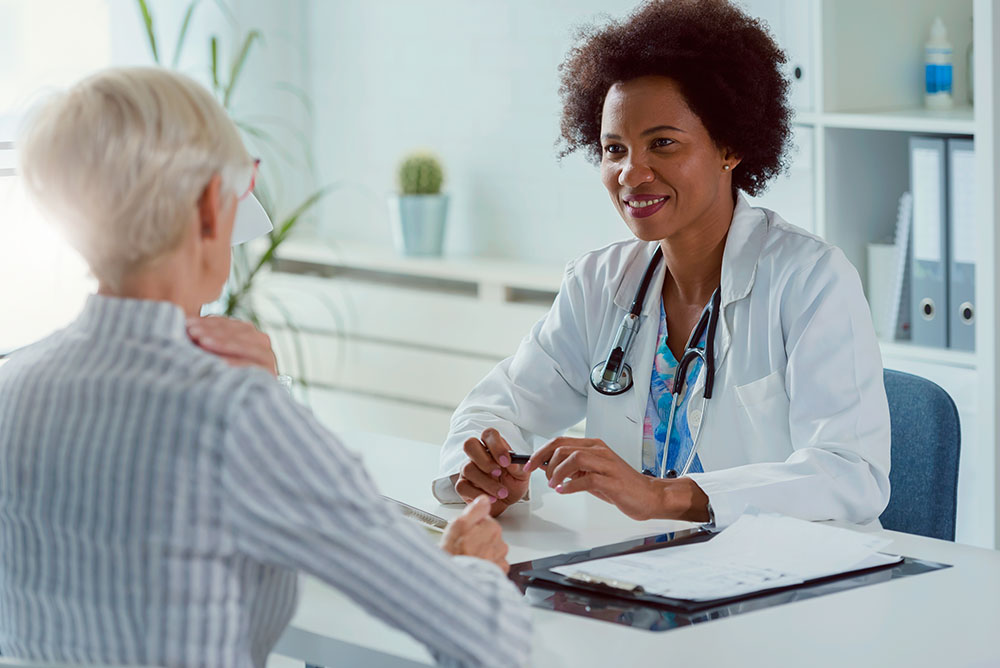 Your health is our primary concern, so we dedicate ourselves to providing the best primary care for seniors that money can buy. Seniors require attention, patience, and specialized medical knowledge for proper symptom management. For appropriate senior care, a physician doesn't can't simply consult the patient and prescribe medication every once in a while. We believe that ongoing personalized contact with a physician can significantly improve a senior's quality of life and symptoms.
At Primary Medical Care Center, we focus on the person, not the medical condition. Every senior we take in is a human being with individualized needs and wants, and our physicians are deeply aware of that. When a senior makes frequent visits to our medical center, they receives better medical attention, better assistance with symptom management, and better health advice. This is what's called a patient-centric approach, and we're committed to it!
Join the Primary Care
Experience
Your Health Is Our Primary Focus.
We provide a comprehensive set of patient services for seniors, including:
Aetna
Florida Blue
Humana
Simply
Cigna
United Healthcare
We accept most insurances, contact us today about your plan.
This has been so far the best urgent care clinic I've visited in the Miami Area, all patients are taken care with respect and professionalism. The staff is dedicated and makes patients feel like home. Ever since my mom visited the clinic to be treated for her medical issue, the staff has been contacting her to follow up on her condition.
I would not go to any other clinic for care than Primary Care Medical Clinic in Miami. Doctors, Nurses, Med Techs, and Receptionists are Great. This is the nicest clinic in Florida it looks like a Medical Center. I highly recommended every senior to go there for all care needs. I can't thank Mr. Princeston Staff enough for their great service they provided to my parents. J.S
Amazing Corporation, with a great sense of service and love for the community, not only taking care of their patients while at their clinic but also after they go home.
Thank you for your immense support toward Small Businesses as ours; And for providing our community with extraordinary Health Care facilities serving both Dade and Broward county.
The medical professionals here are the most caring, attentive and kindest you can ask for. The staff are very friendly and will be more than happy to assist you with your needs. I highly recommend this place for your medical needs.
Great company with OUTSTANDING leadership. I've worked with them for several years. They're truly a great help to the community on multiple levels and many fronts.
I am pleased with the people that I meet at Primary Care and am grateful that we have those quality providers so near to home. Thanks for being there for us.
Visited this clinic and the staff was very nice and easy to talk to.
They treat you like family, with very kind and helpful staff. From the moment you walk in you will notice their excellent customer service and professionalism! Great assisting the elderly and patients of all ages. I would definitely recommend Primary Care to all my friends and family.
Primary Medical Care Center is the BEST! The staff is friendly, professional and takes care of you. The medical staff truly offers you a piece of mind when they take care of you. They are also very community focus and involved.
Even if someone would give my mother-in-law diamonds and gold to leave that clinic for another one, I am 100% positive she wouldn't do it because of the good treatment that she's been receiving for many years from Primary Medical Care Center. Before Primary Medical Care Center opened a new facility in Broward, she used to travel all the way down to miami where the first clinic is located
Today March 26,2019 was mother's first day at the office due to the fact that she needed a new PCP and I can HONESTLY say that this is one of the most cleanest, friendliest and most PROFESSIONAL Doctors office ever. As soon as we walked in the office the staff greeted us with a warm greeting. The staff really assist the elderly. I would recommend this office to all ages they take care of patients ages 7 and up....
When you are tired of medical practices giving you heartburn añd crowded waiting rooms and Dr that see you 5 mns and overprescibe medicationthen it is time to head for the practice of Dr Pierre Jean Belonge......
Was very impressed the way i was treated.Everyone was so kind and helpful. Doctor was extremely nice. Would not hesitate to recommend my realitives and friends
They staff is friendly and cater to the community.