Primary Medical Care Center for Seniors Pembroke Pines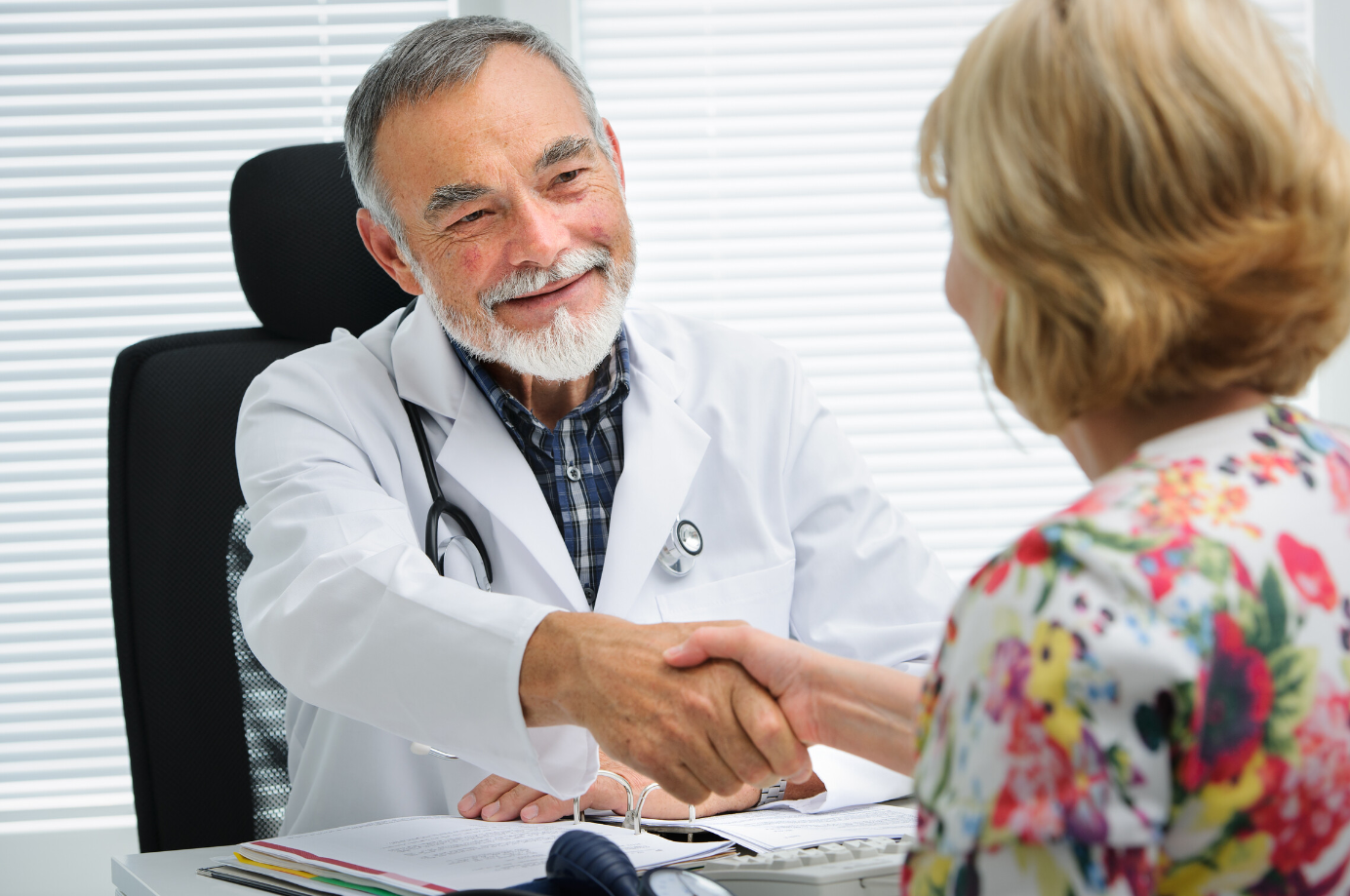 Primary Medical Care Center has an elite team of nurses and doctors for seniors in Pembroke Pines. South Floridian seniors have learned to trust in our senior care services because we deliver positive results. You'll never need to visit another senior medical care center ever again. Let us be your designated care facility for now and in the future.
Since we have a diverse range of senior care services, seniors can have all their healthcare needs fulfilled at our facility. It doesn't matter if you need us to write you a new prescription or perform emergency care on an injury. We're available to help seniors by addressing their exact needs and concerns.  
Here are the primary senior healthcare services you can receive at our facility:
On-site diagnostic testing
General primary health care
On-site medication distribution
Behavioral health
Case management
Emergency care
Acupuncture
Preventive medicine
Comprehensive wellness plan
Cardiology
Call (305) 751-1500 or use our contact form here to make an appointment with our senior doctor in Pembroke Pines. If you have an emergency that is not threatening your life immediately, you can visit our facility without an appointment. We will tend to your non-life-threatening emergency as fast as we can.
Top-Rated Senior Medical Center in Pembroke Pines
Few medical centers have doctors for the elderly in Pembroke Pines. What makes senior care specialists different than ordinary doctors is their knowledge of common senior health conditions. When you visit our facility for a physical examination, you will undergo numerous tests to look for signs of diseases and physical complications.
Based on your tests results, we will work with our various medical specialists to come up with a custom treatment plan for you. It will address all your healthcare needs, such as your heart, blood pressure, stress levels, and so on. 
Why Primary Medical Care Center Should Be Your Premier Choice
Primary Medical Care Center is considered the premier choice in Pembroke Pines for a reason. We have a friendly and knowledgeable staff who makes all senior patients feel respected and comfortable at all times. Seniors deserve to relax and feel good after working their whole lives. Our mission is to make that happen with the knowledge, tools, and resources we have available.
We accept insurance policies from the following carriers:
Aetna
Sunshine Health
Medica Healthcare
Florida Blue
Allwell
MMM of Florida
AvMed
Preferred Care Partners
Your insurance coverage should cover most or all of our healthcare service costs. Then you don't have to stress yourself out over wondering how you're going to pay for treatments and examinations. We've partnered with the most reputable insurance carriers to ensure that you don't need to spend too much money out of pocket.
Best Doctors for Seniors in Pembroke Pines
When we say that we have the best doctors for seniors in Pembroke Pines, we are not biased. The primary senior care providers are Dorothy Pierce ARNP and Dr. Jean B. Pierre MD. Pierce is a certified nurse practitioner with more than a decade of experience. Dr. Pierre has more than 22 years of experience in family medicine and senior care. They are both dedicated professionals who love their patients and care for them with the best treatment methods available.
Are you ready to experience their expertise for yourself? Make an appointment today by calling us at (305) 751-1500 or use our contact form here. We'll start you off with a comprehensive physical examination and proceed with a treatment plan afterwards. The details of your physical health will be discussed with you along the way. Feel free to ask questions to the doctors and staff at any time.