Primary Care for Elderly in South Florida - Miami, Broward, Palm Beach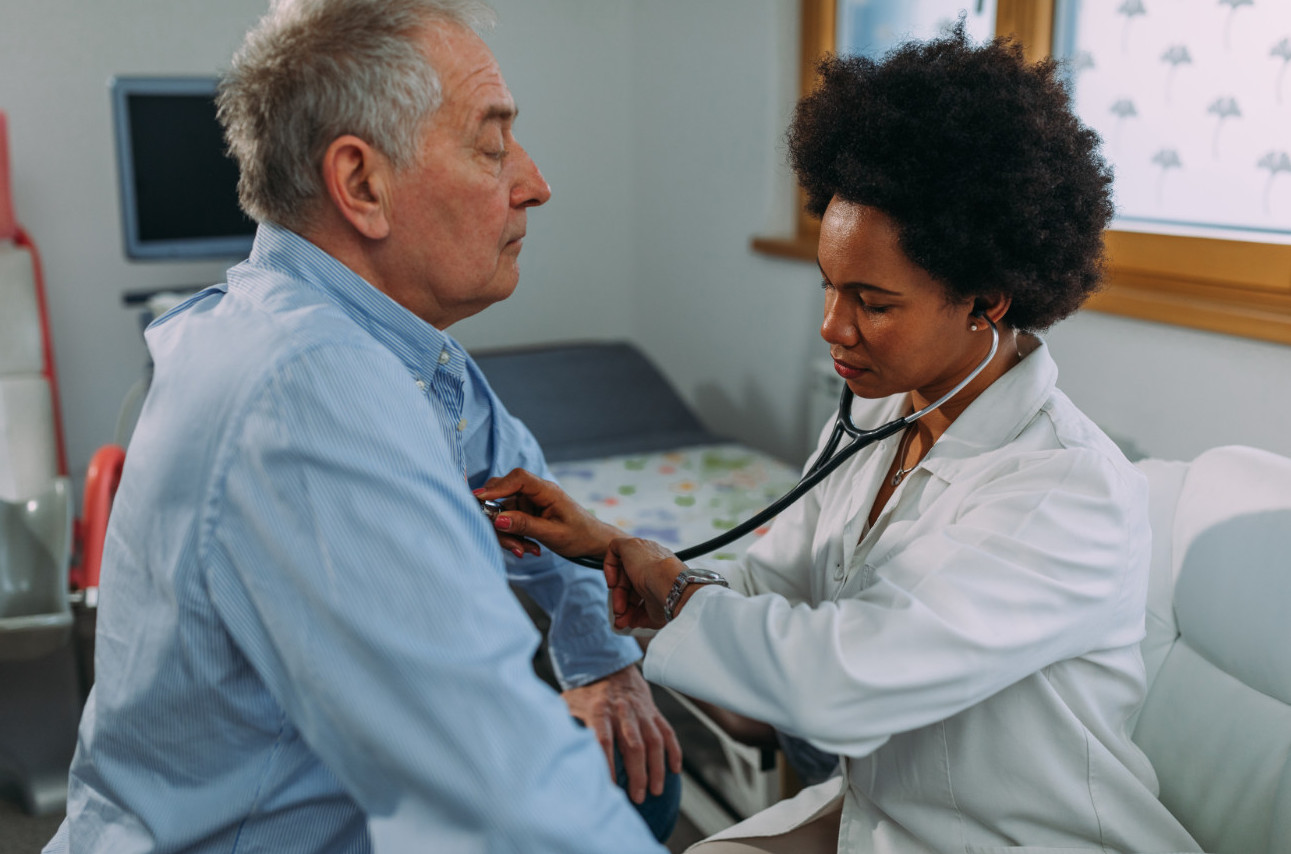 Primary Medical Care Center specializes in providing premium-quality medical care to the elderly of South Florida. Our facility is comprised of primary care physicians and medical specialists who work together to treat senior patients.
When you see your primary care physician for the first time, they will give you a complete physical examination. Based on the exam results, your doctor will have a better understanding of your current health status. They might recommend prescription medications or other specialized treatments to treat any underlying health issues they discover in you.
Older adults need to seek primary care services. Regular checkups can ensure your good health and wellness. It is much easier for our doctors and specialists to mitigate a health problem before it develops into something much worse. If you need to see a specialist for treatment, we can recommend one of the many specialists who practice in our very own facility.
Would you like to learn more about our primary care services for the elderly in South Florida? Call (305) 751-1500 or use our contact form here.
Top-Rated Primary Care Provider for Elderly in South Florida
Primary Medical Care Center is one of the highest-rated medical centers for the elderly in South Florida. We've provided primary care to thousands of elderly patients over the last 20 years. Seniors know they can trust our physicians, nurses and specialists to give above-satisfactory treatment.
Primary care includes checkups, examinations, screenings, prescription medications and all other specialized treatment. Below is a list of the treatment areas we focus on for better senior health:
Case management
Preventive medicine
Emergency care
Acupuncture
Behavioral health
General primary health care
On-site diagnostic testing
Cardiology
On-site medication distribution
Comprehensive wellness plan
Our primary care center offers everything the elderly need to stay healthy. The initial physical examination will determine the health of your body's most vital organs and bones, such as the heart, spine, lungs, muscles and eyes. If any particular physical problem exists, we'll refer you to a qualified specialist within our facility who can treat the problem. The same goes for behavioral issues too.
Primary Medical Care Center is the Premier Choice for Elderly Care 
Primary Medical Care Center employs fully licensed and educated medical professionals. All our nurses, medical specialists, and primary care physicians possess the necessary certifications and credentials to practice in their respective fields. You have nothing to worry about when you come into Primary Medical Care Center for premium quality senior medical care.
Do you have health insurance coverage? If so, your insurance policy probably covers our primary care services for the elderly. Here are the primary insurance carriers we accept:
Medicare
AvMed
Allwell
Florida Blue
Aetna
Medica Healthcare
Sunshine Health
Preferred Care Partners
MMM of Florida
Primary care for the elderly does not have to be expensive. Primary Medical Care Center works with senior patients to develop the most affordable health treatment solutions for them. When you come to our facility for treatment, please give us your insurance plan information. If we accept your insurance plan, your costs for the day will get significantly reduced or eliminated.
Best Doctors for the Elderly in South Florida 
You should only choose doctors who specialize in treating the elderly in South Florida. Primary Medical Care Center employs an exemplary staff of nurses, doctors, specialists and practitioners who have several years of experience providing primary care to elderly patients. Your general health and wellness are in good hands when you visit our facility in West Palm Beach, Miami, or Broward.
Call (305) 751-1500 or use our contact form here to make an appointment or ask us questions about our services.