Primary Care Medical Doctors for Seniors Miami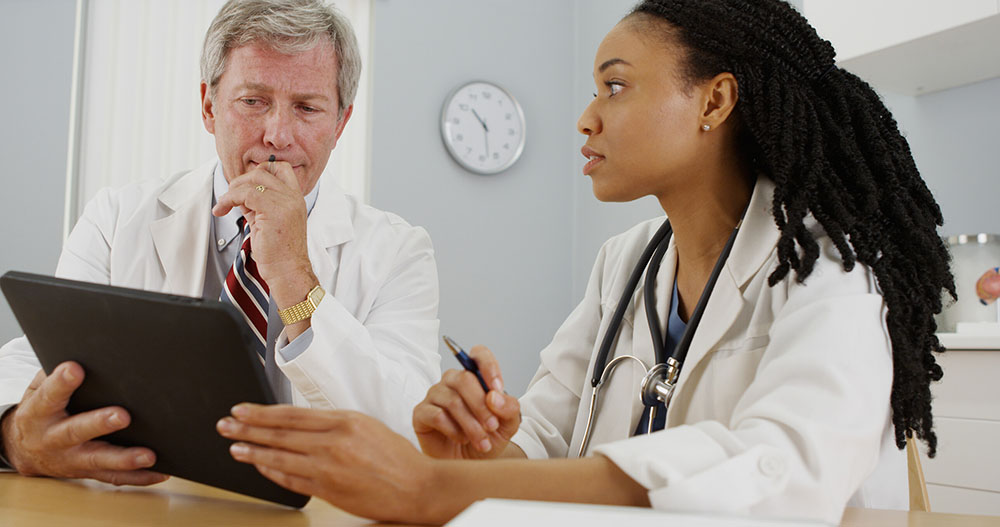 Primary Medical Care Center has some of Miami's best doctors for seniors. The primary medical providers at our practice are Dr. Jean B. Pierre M.D. and Dorothy Pierce ARNP.
The two of them have over 32 years of experience in the healthcare industry. They understand senior patients' healthcare needs and the importance of having annual checkups to ensure good health.
You can never be too careful when it comes to your health. If we can spot an abnormality or incoming health condition before it gets worse, we can potentially minimize its symptoms and send it into remission.    
Every senior needs general primary health care. However, other medical treatments and procedures may also be necessary. We offer a wide variety of treatment services for seniors, including:
On-site diagnostic testing
On-site medication distribution
General primary health care
Behavioral health
Case management
Emergency care
Acupuncture
Cardiology
Preventive medicine
Comprehensive wellness plan
Do you need any of these treatments? Call (305) 751-1500 or use our contact form to ask us questions or book an appointment. Our experienced staff will be more than happy to address your questions and concerns.
Top-Rated Senior Medical Center in Miami
Primary Medical Care Center is a top-rated senior medical center in Miami because we put our patients' needs first. If you have an urgent health problem and cannot wait for an appointment to get it resolved, just walk into our clinic. We'll make sure you see a doctor.
It will save you the money you'd otherwise need to spend by visiting the emergency room at the hospital. If you've ever been to one, you know how expensive it can be, even if you have insurance.
That said, if your emergency is life-threatening, you should visit the hospital for more comprehensive care. All non-life-threatening emergencies can be handled by the doctors and nurses at Primary Medical Care Center. We're professionals who routinely treat the most common senior health care complaints. We're confident we can treat yours, too.
Best Doctors for Seniors in Miami
Primary Medical Care Center has some of the best doctors for the elderly in Miami. Our doctors and nurses have superb education, certifications, licenses, and years of experience under their belt. As a senior, you can have peace of mind knowing you're being cared for by dedicated professionals in their respective fields.
If you have health insurance, the cost of your senior care will be even less. We accept insurance plans from carriers including:
Medica Healthcare
Allwell
MMM of Florida
Florida Blue
Aetna
AvMed
Preferred Care Partners
Sunshine Health
Why Primary Medical Care Center Should Be Your Premier Choice
Dr. Pierre is a renowned doctor for seniors in Miami. He has practiced family medicine for more than 22 years and is the director of our Miami medical care center. He and his staff are more than qualified to treat common health conditions in seniors every day.
You should seek treatment from doctors who treat elderly patients regularly. After all, seniors are more likely to have health conditions that require advanced treatments. Therefore, it's better to visit a team of doctors that includes different specialists.
Do you have any questions or comments regarding our senior care services? Are you ready to schedule an appointment and visit our medical care center? If so, call (305) 751-1500 or use our contact form.