Senior Medical Center in Miami, Broward and West Palm Beach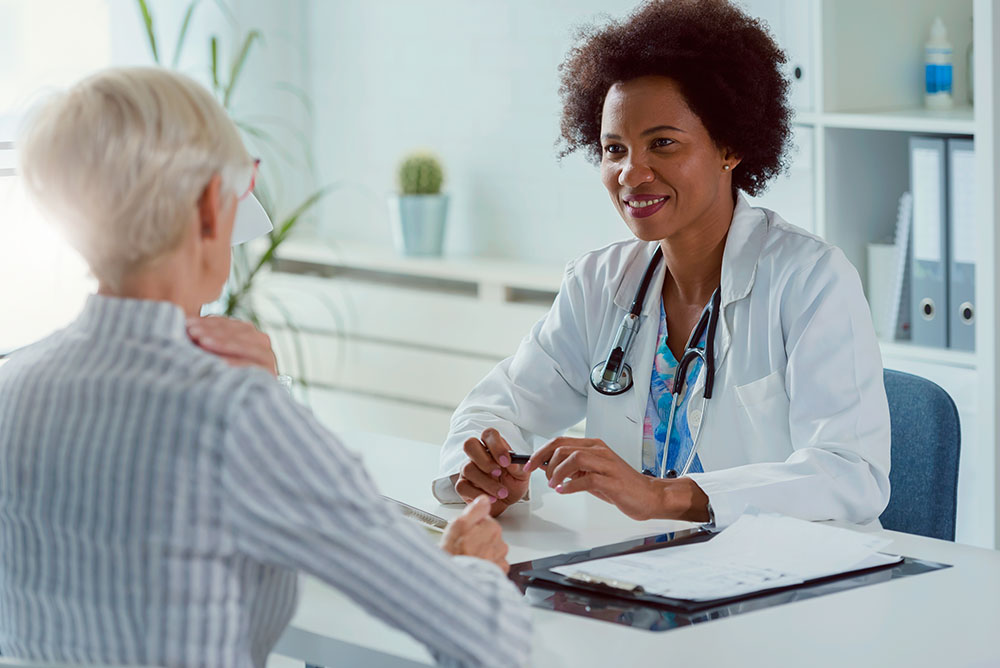 Your health is our primary concern, so we dedicate ourselves to providing the best primary care for seniors that money can buy. Seniors require attention, patience, and specialized medical knowledge for proper symptom management. For appropriate senior care, a physician doesn't can't simply consult the patient and prescribe medication every once in a while. We believe that ongoing personalized contact with a physician can significantly improve a senior's quality of life and symptoms.
At Primary Medical Care Center, we focus on the person, not the medical condition. Every senior we take in is a human being with individualized needs and wants, and our physicians are deeply aware of that. When a senior makes frequent visits to our medical center, they receives better medical attention, better assistance with symptom management, and better health advice. This is what's called a patient-centric approach, and we're committed to it!
Our patients matter to us
When you look at most medical care centers for seniors, a couple of things jump out. The patient's treatment and quality of life aren't always managed the way they should be due to a barrier between the patient and physician. In addition, seniors are often not treated as people, but as a medical condition. We address this issue through our patient-centric approach.
Our physicians take on fewer cases per year, which allows us to focus more on the cases we do take. The average U.S. physician sees 2,300 patients annually, which might not seem like a lot. But it is, and in practice it means that patients receive less one-on-one time with the doctor. Instead, we've decided to adopt a novel approach by seeing only a fraction of the average patient load per year.
This mean the people we receive are properly cared for. Through individualized treatments, one-on-one patient counsel, and weekly meetings, we devote as much attention as possible to our seniors. Many of our them have at least one major health challenge, and some have upwards of three or four.
Primary Medical Care Center applies individualized and perfected medical treatments where they're most needed!
Effectiveness, not carelessness
We're not interested in treating as many patients as possible. We want to treat every patient effectively and get favorable results. That's why our medical center provides on-site medication and transportation for patients who are unable to come to us. Our facilities include:
Digital X-Ray
Ultrasound
Acupuncture
Personalized Electronic Patient Records
Our physicians maintain direct contact with the senior patients in our care. We also consult with other specialists to discuss individual patient cases. Our system is customized in a way that lets us offer exceptional care to any senior patient. Choose Primary Medical Care Center if you want quality medical care provided by experts in a highly individualized manner!
Financial incentives for medical success
We care for everyone involved in the medical process, patient and physician included. That's why we reward our staff when they excel at taking care of their patients. Our highly competitive benefits package is more than enough to motivate our physicians. If you, the senior, are adequately taken care of at our medical care center, everybody wins. You become healthier, our doctors receive financial stimuli, and our reputation grows.
With this in mind, we invite you to grace our medical center with your presence! Regardless of your medical condition or severity of your symptoms, we'll provide you with excellent medical service.