Primary Medical Care Center for Seniors Pompano Beach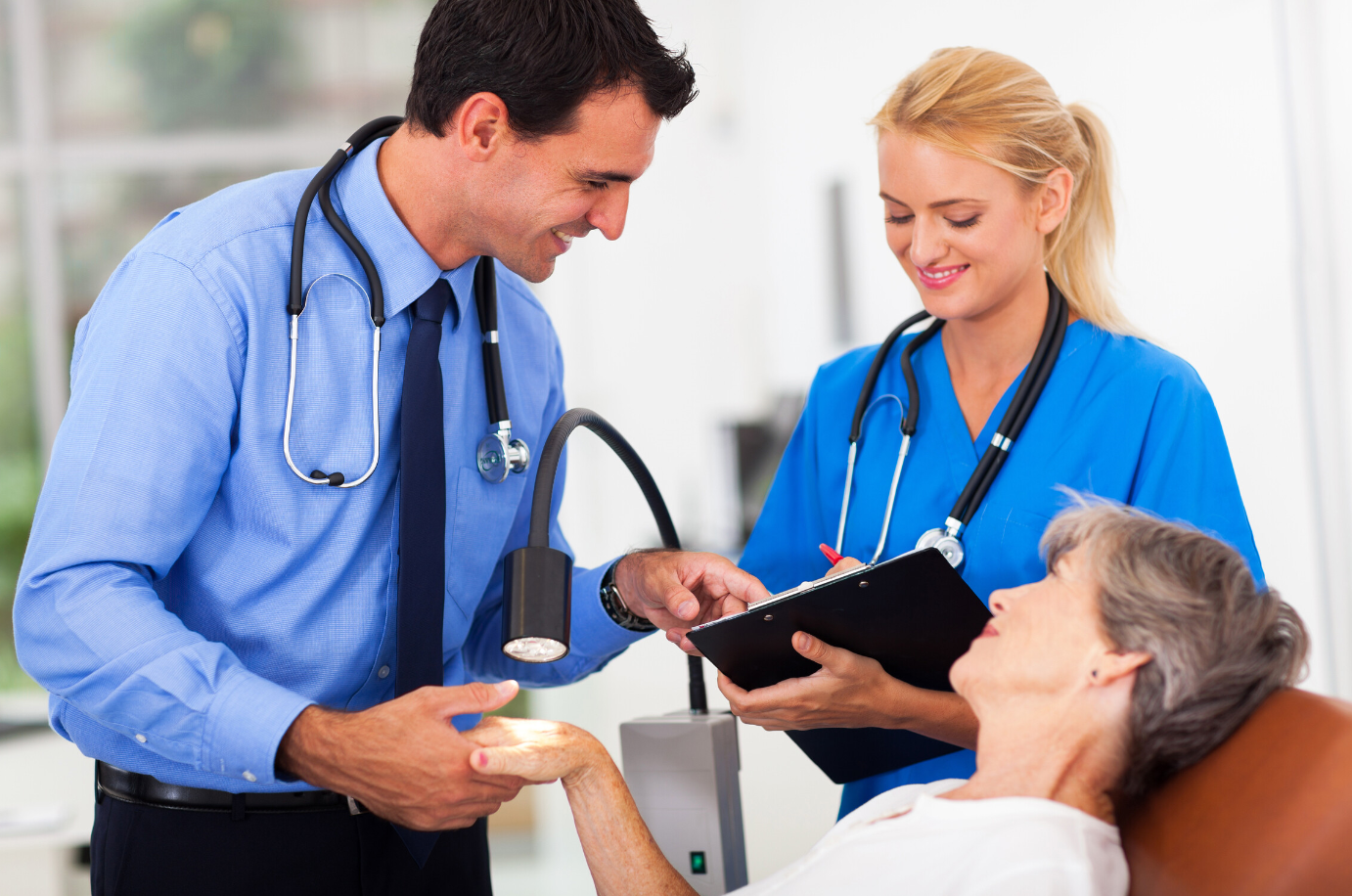 Primary Medical Care Center is a senior health clinic in Pompano Beach. Our team assesses and manages senior health care within our facility. We are equipped with all the best doctors, diagnostic equipment and staff to assist seniors and their most common health issues.
You don't have to be sick to visit our facility, though. Seniors should visit our facility for a medical checkup annually. It is the best way for our doctors to prevent illness and sickness from developing in your body. If we can catch a virus's development early, it will be much easier to treat the condition and reduce your overall symptoms.
Our doctors offer seniors many healthcare services. The most common options include:
General primary health care
On-site diagnostic testing
On-site medication distribution
Acupuncture
Cardiology
Emergency care
Case management
Preventive medicine
Comprehensive wellness plan
Behavioral health
The next time you or a loved one requires senior primary care in Pompano Beach, call (305) 751-1500 or use our contact form here. We'll make sure you receive the best care possible.  
Top-Rated Senior Medical Center in Pompano Beach
Primary Medical Care Center is a highly rated senior medical center in Pompano Beach. Our friendly staff members greet all senior patients who come through our doors. Seniors receive the best attention and care possible to address their health issues or concerns. We make all seniors feel comfortable regardless of their preexisting conditions.
Do you have health insurance? If so, you won't need to pay 100% out of pocket for our senior care services. We've partnered with many top insurance companies to offer affordable senior care services to our patients. Here is a list of our insurance partners:
Sunshine Health
Medica Healthcare
Aetna
AvMed
Allwell
Preferred Care Partners
MMM of Florida
Florida Blue
If you have a health insurance policy with any of these carriers, you probably won't need to pay much for our senior care services. You can find out the exact costs when you call our office to make an appointment. We know that the economy is in rough shape, especially with the pandemic situation. Seniors on lower budgets and fixed incomes are encouraged to seek treatment at our facility. 
Why Primary Medical Care Center Should Be Your Premier Choice
Do you want to know why the Primary Medical Care Center is the premier choice of seniors? Not only are we experienced and reputable throughout South Florida, but we are a dedicated senior medical center in Pompano Beach. While other medical centers only focus on general care services, we have medical practitioners who specialize in senior care. That is why you won't find a better choice for seniors in this region of Florida.
Best Doctors for Seniors in Pompano Beach
Primary Medical Care Center has the best doctors for senior medical in Pompano Beach. We don't just offer generalized health treatment and emergency care. Our range of services covers all the crucial areas of senior health, including cardiology, medication distribution, preventive medicine and behavioral health.
Most senior medical care centers would make you visit separate health care facilities to receive all these specialized treatments. But at the Primary Medical Care Center, you will find all the specialists in one place. It will save you time, money and patience. Not only that, but all the doctors and specialists can coordinate with each other to determine the best treatment for your medical conditions.
There is no better way for seniors to receive adequate healthcare than that. Call (305) 751-1500 or use our contact form here. We look forward to hearing from you.