Primary Medical Care Center for Seniors Coral Springs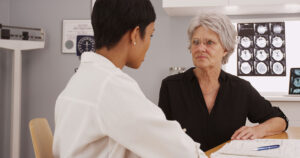 Primary Medical Care Center provides high-quality and affordable senior healthcare services in Coral Springs. We are a senior medical center with the most advanced and sophisticated nurses, physicians, and medical specialists in South Florida. All of our staff work together to treat the immediate and long-term needs of our senior patients.
We have organized our senior medical center with medical specialists who know how to treat the most common senior health issues. These specialists range from cardiologists and primary care physicians to acupuncturists and behavioral specialists. We cover all areas of physical and mental health care for seniors. These areas include:
Emergency care
On-site medication distribution
General primary health care
Comprehensive wellness plan
Seniors need to take their health seriously. You could be a healthy person who exercises and eats nutritious foods daily. However, it is still recommended that you visit a primary care physician for regular checkups and physical examinations to ensure your health stays good. Regular checkups are the key to discovering the early stages of severe health conditions, such as viruses, diseases, illnesses, and cancer.
Would you like to meet with a doctor or specialist at our senior medical center in Coral Springs? Call (305) 751-1500 or use our contact form here to get started.
Highly Rated Senior Medical Center in Coral Springs
Primary Medical Care Center is a highly rated and sophisticated senior medical center in Coral Springs. We have treated senior patients in Coral Springs for over 7 years. Our dedication to providing quality and affordable healthcare services to seniors is why we are a top-rated senior medical center in South Florida.
We accept all seniors with and without appointments. Any senior with a non-life-threatening emergency can visit our facility without an appointment for same-day medical assistance. These types of emergencies might include cuts, scrapes, minor burns, broken bones, and cold and flu symptoms.
Seniors with life-threatening emergencies must visit a hospital for life-saving treatment. But if you don't have a life-threatening emergency, you can save a lot of time and money by visiting our Coral Springs facility. We pride ourselves on the quality and affordability of our senior care services. That is why we continue to remain a top-rated senior medical center.
Our Senior Medical Center Accepts Insurance in Coral Springs
There are several different senior medical centers in Coral Springs. Primary Medical Care Center stands on its own as a premier senior medical center because of our experienced and friendly healthcare professionals. Not only do we know how to treat the health issues of seniors, but we also have genuine empathy and compassion too. Seniors can trust our team of medical professionals because we are understanding and trained to deal with the most common senior healthcare crises.
Do you need help paying for medical services? We accept plans from insurance carriers like:
Medicare
Allwell
Preferred Care Partners
Sunshine Health
Medica Healthcare
MMM of Florida
Florida Blue
AvMed
Aetna
Affordable medical care is essential for seniors living on a fixed budget. We will do everything possible to make our services affordable for you, especially if you don't have insurance. Contact our office to discuss your payment options in more detail. Call (305) 751-1500 or use our contact form here.
Best Doctors and Specialists for Seniors in Coral Springs
Primary Medical Care Center employs the very best doctors and specialists for seniors in Coral Springs. We operate an extremely resourceful and dedicated environment for seniors who wish to receive advanced medical care and examinations.
You can schedule an appointment by calling (305) 751-1500 or use our contact form here.