Wellness Classes for Seniors in South Florida - Miami, Broward, Palm Beach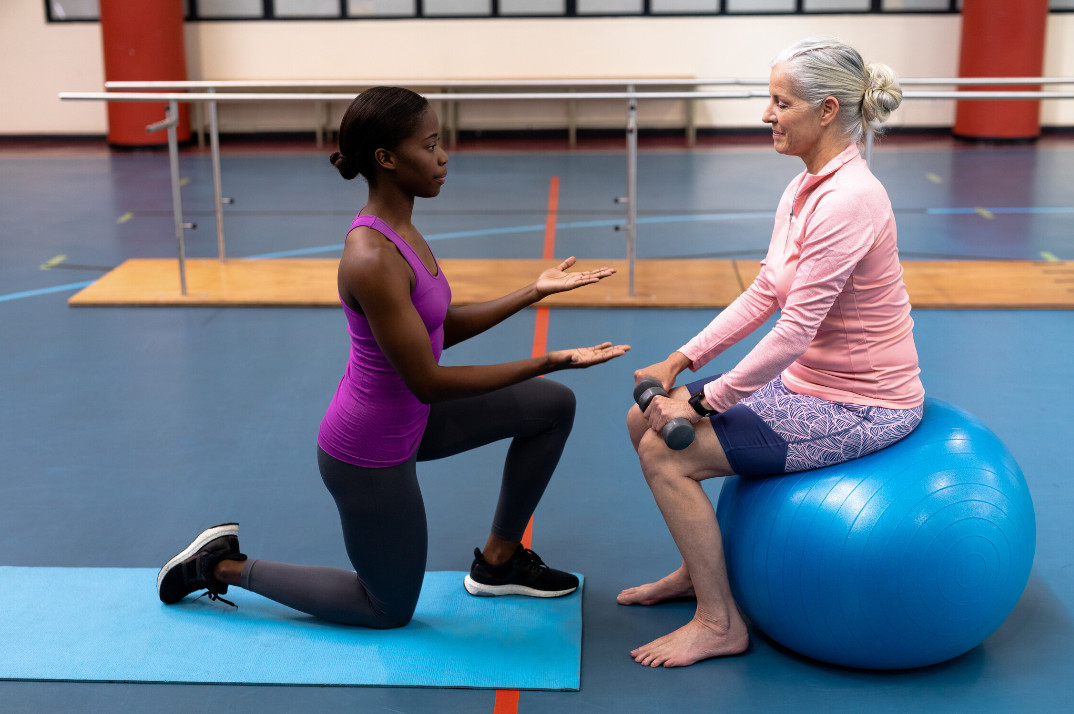 Primary Medical Care Center hosts informative health and wellness classes for seniors in South Florida. Seniors need to understand the increased risks to their health and how they can take better care of themselves. Preventive measures are the best ways to prevent severe illnesses and injuries in your latter years. 
Our wellness experts teach seniors about nutrition, fitness, exercise, mental health and general health. Everything you could ever want to know about senior care gets taught at our wellness classes. All you have to do is take the initiative by attending these classes on the scheduled dates.
Seniors who attend wellness classes have a much better chance of living longer than seniors who don't attend these classes. The wellness experts are always available to guide seniors whenever they have questions or concerns about self-care techniques and practices.
You've worked hard your whole life. Now it's time to enjoy many more years to come! Learn more about our wellness class schedule by calling (305) 751-1500 or use our contact form here.
Top-Rated Wellness Classes for Seniors in South Florida 
Primary Care Medical Center hosts top-rated wellness classes for seniors in South Florida. Our wellness classes are extra special because they get taught by the doctors and practitioners who provide medical services to seniors. They understand the common threats facing seniors in South Florida.
Our staff members take their personal experiences with treating seniors and apply them to their lessons. You will get taught how to take care of every aspect of your health. This includes the following areas of your health:
Heart
Lungs
Cognitive Function
Skin
Vision
Hearing
Energy
Bones
Joints
Seniors typically worry about all of these things. Our wellness classes will teach you how to make them stronger, so you never worry about developing problems with any of them. You can reduce your chances of developing vision problems, arthritis, cognitive decline, heart attack, stroke, and respiratory diseases.
Reduce Your Medical Bills by Learning Preventative Care for Seniors 
Wellness classes can help you reduce your medical bills in the future. As you learn how to take better care of yourself, you won't need to seek medical treatments as often. Some seniors even find themselves not needing medication any longer. Think of how much money you would save by doing this for yourself.
Exercise and nutrition are the two vital elements of healthy senior living. Our wellness classes will advise you on planning nutritious meals and exercise routines for every day of the week. These are meals and exercises that your body can tolerate. Since everyone senior has a different tolerance level to food and exercise, you will create a plan that accommodates your current health status.
Health insurance does not cover the wellness classes. However, you might be able to receive a discount on your current health insurance premiums if you start taking active steps to improve your health. Many carriers reward their policyholders by reducing their monthly premiums if they do things like stop smoking and go to the gym.
Check with your health insurance company to see if they have any rewards programs available. Our health insurance partners include:
Medicare
AvMed
Aetna
Preferred Care Partners
MMM of Florida
Medica Healthcare
Florida Blue
Sunshine Health
Allwell
If you need medical treatment to help you become healthy and well, we accept insurance plans from any one of these carriers. Contact us to find out more information about that.
Contact Us Today 
Primary Medical Care Center hosts wellness classes frequently. Call (305) 751-1500 or use our contact form here to sign up for our next wellness classes at a medical center near you. We hold classes in Miami, Miramar, West Palm Beach, Fort Lauderdale, and Pompano Beach.