Primary Medical Care Center for Seniors Miami Shores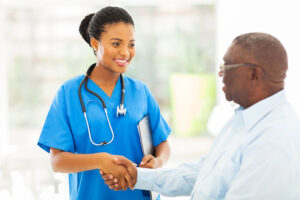 Do you need senior care in Miami Shores? Primary Medical Care Center has operated a senior medical center in Miami Shores for over 7 years. We employ numerous qualified medical professionals with a variety of specializations, certifications, and backgrounds.
Seniors can immensely benefit from our health evaluation and testing services. If you can discover a physical or mental health problem before it turns bad, then you have a good chance of recovering from it or reducing its severity. Our team of doctors and nurses will assist you throughout the entire treatment process too. You'll never be alone in your quest for better health and happiness.
Please call (305) 751-1500 or use our contact form here. We accept appointments from new senior patients in Miami Shores. Preexisting conditions do not matter either. Anyone with a preexisting condition is eligible for our medical examinations and treatments. 
A Team-Based Senior Medical Center in Miami Shores
Primary Medical Care Center believes that a team of medical professionals can better treat senior patients than one individual professional. That is why we employ several specialists with the necessary backgrounds to treat the most common senior health problems.
Our specialists collaborate to determine the best treatment options for our senior patients and the conditions they face. This collaboration enables more accurate diagnoses and treatments for patients while making our services cost-effective in the process.
We have medical specialists in the following fields of medicine and health:
Emergency care
On-site medication distribution
General primary health care
Comprehensive wellness plan
Do you need any of these services? Is there another type of medical service you need not listed above? Contact our medical staff at (305) 751-1500 or use our contact form here to discuss your health care needs in more depth.
Insurance Accepted at Our Senior Medical Center in Miami Shores
Primary Medical Care Center accepts the most popular health insurance plans of Miami Shores. We know most seniors have a limited budget and fixed income, so paying for health care gets expensive quickly. But if you have health insurance, it can significantly reduce or eliminate your health care costs.
Here are the insurance carriers we accept:
Sunshine Health
Medicare
Medica Healthcare
Allwell
AvMed
Florida Blue
Aetna
Preferred Care Partners
MMM of Florida
Do you have no insurance? That is okay too! We strive to offer the most affordable health care services to all patients, regardless of whether they have insurance. If you don't have insurance, we will work with you to develop an affordable treatment solution for your medical problem.
Best Doctors for Seniors in Miami Shores
Primary Medical Care Center is a prestigious senior medical center in Miami Shores for a reason. We have treated thousands of senior patients over the last 7 years of our existence in the city. Seniors know they can trust our team of dedicated medical professionals to treat their health problems with the best care possible. We want to make sure our patients can live a healthy and pain-free life. That is always our goal with every patient we treat.
Do you have a non-life-threatening emergency? If so, you don't even need to make an appointment. We can accept walk-in patients with non-life-threatening emergencies at our Miami Shores facility. It won't take long to provide prescription drugs, medical examinations and specialized treatments to seniors who need them the most.
Are you ready to make your appointment to see one of our medical specialists or primary care physicians? Call (305) 751-1500 or use our contact form here to get the process going today.