Dental Services for Seniors in South Florida - Miami, Broward, Palm Beach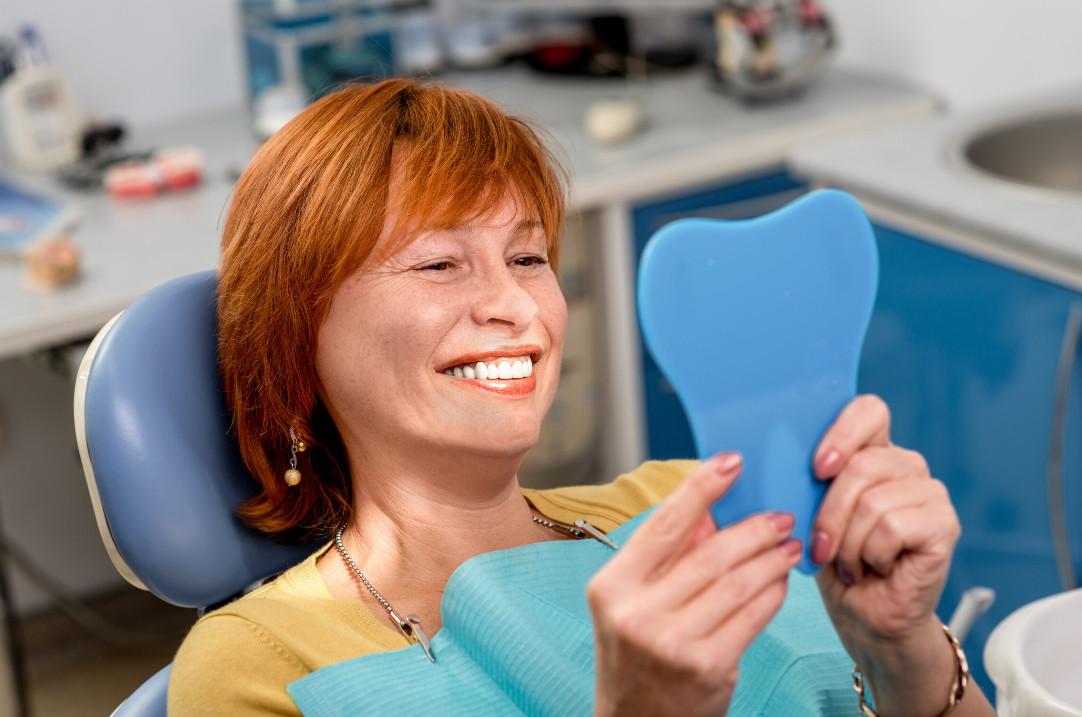 Seniors have the highest risk of developing oral disease and tooth decay. Many of them fail to see the dentist because they don't have the physical or mental capabilities of driving to a dental office for a scheduled appointment. Their oral health ends up declining as a result. 
Primary Medical Care Center offers in-house dental services for seniors in South Florida at its clinics. In-House dental services eliminate the need for seniors to travel to a dental office. Instead, we are able to perform dental services for you at our clinics.
Dental emergencies don't have to be an issue any longer. Just make one phone call to Primary Medical Care Center requesting an emergency dental service. You won't have to wait several days for a dental appointment to get assistance because we will help you at any of our clinics during your regular visits.
Do you need to request house dental services? Call (305) 751-1500 or use our contact form here to request dental service today.
Top-Rated Dental Services for Seniors in South Florida 
Primary Medical Care Center has a in-house dental team ready and waiting to take care of your dental needs. The dental treatments will get safely administered at our clinics with all the proper immunizations and protocols in place. It will be no different than if you went to an office for dental treatment.
Our dental services for seniors are top-rated because we offer unique dental sources that few other medical centers provide in South Florida. We have a collaborative team consisting of primary care physicians, dentists, nurses, and specialists who all assist each other to treat patients.
If your dental issue coincides with a particular health issue, our team can work together to treat it. Where else do you see dentists and medical doctors working together for the common good of the patient?
Affordable Dental Treatments 
Many seniors don't have dental insurance. If you didn't choose a Medicare plan that includes dental coverage, you probably aren't purchasing a dental insurance policy with another insurance company either. This could put you in a bad situation if you ever need dentures, dental bridges, or any other expensive dental treatments.
Our In-House dental services can give you exceptional preventive dental care when you visit. The prices for our house dental services are so much lower than if you were to visit a dental office to receive treatment. The best part is that we bring all the tools and resources with us to your home. You don't have to provide anything.
Our in-house dental services cover the following areas of dentistry:
Dental emergencies
Geriatric dental care
Concierge services
Special needs dentistry
Oral pain relief
Your oral health is just as important as your overall health. Your ability to chew food has a significant impact on your digestive system and immune system. As a senior, you need both of these bodily systems to be as strong as possible. That is why we cannot emphasize enough the importance of dental care.
Do you have any questions about our house dental services? Feel free to ask your questions at (305) 751-1500 or use our contact form here.
Schedule an Appointment Today 
Are you ready to request a house dental service in South Florida? Call (305) 751-1500 or use our contact form here to set up an appointment for dental work. All our in-house dental providers are comprised of dentists, dental hygienists, and other dental professionals.