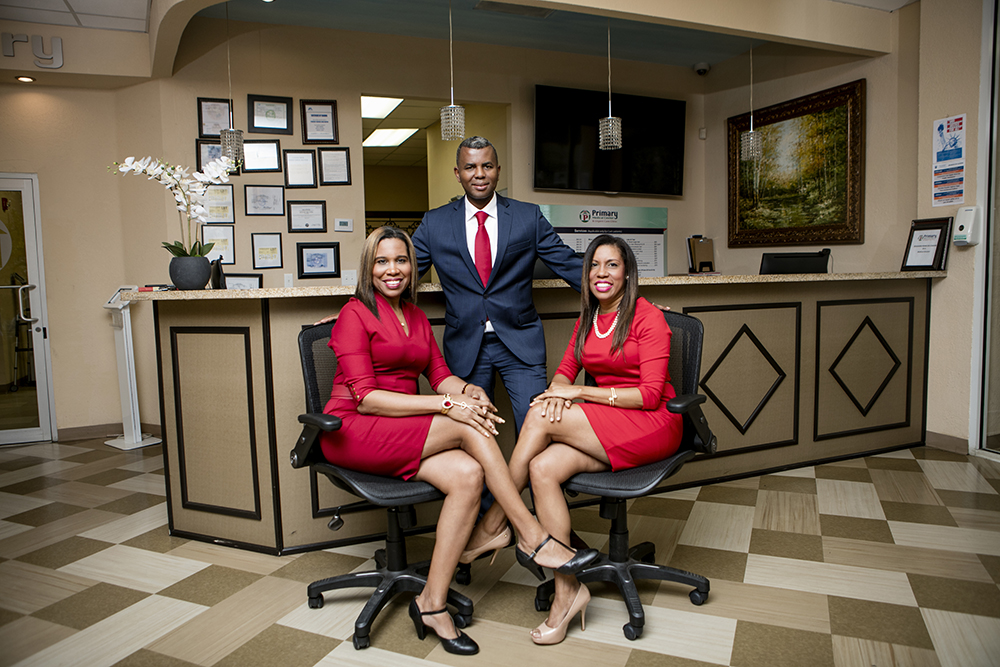 Primary Medical Care Center was born out of a deeply entrenched desire to provide seniors with better healthcare. Dr. Alie Darbouze, Prinston Jean-Glaude, and Edwige Jean-Glaude know that seniors often struggle to find specialized care, since their parents went through the experience.
Established in 2013, Primary Medical Care Center was quickly accepted and cherished in our community. Today, we have two clinics that serve a mostly Haitian clientele. We are tightly integrated into our community and work with philanthropic and non-profit organizations such as HANA and the Man Dodo Foundation to offer a helping hand whenever we can.
Our medical center focuses on:
Efficient patient management
Quality healthcare services
Clear Communication
Personalized treatments
Case-by-case patient management
While it required great effort to launch Primary Medical Care Center, seeing patients get better and become healthier made it all worthwhile. We always welcome patients with a smile, as we would any family member who needs help. This approach allows us to identify and deal with the deeper psychological underpinnings of certain medical conditions.
What makes us different from other healthcare facilities is our genuine care for each individual human life. We treat every senior on a personalized basis. We get to know their needs and wants and offer medical and personal advice when it's needed. We try to empower our patients to take better care of themselves. With unconditional love,  superb medical services, and our dedicated staff, anything is possible!
Our team is always ready to help a struggling senior get better, and we'll do anything to make it happen. With determination, integrity, hard work, humility, and faith, we can achieve great things together!