May 6, 2019
Posted by:

Prinston Jean-Glaude

Category:

Health Articles, Living Healthy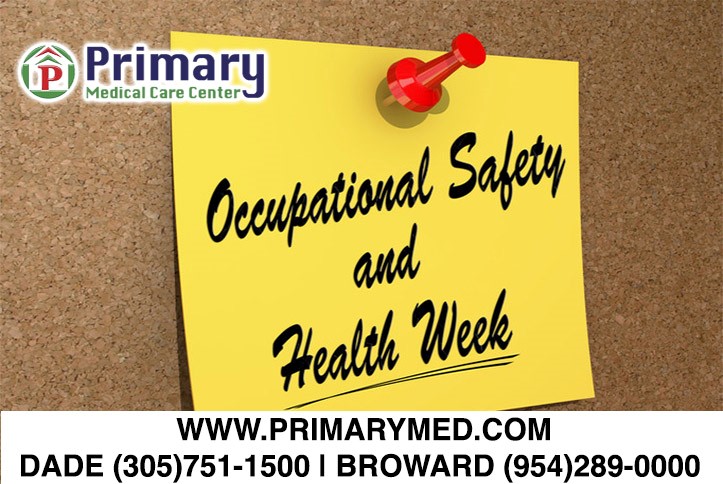 According to the National Safety Council, a worker is injured on the job every seven seconds. For this reason, The North American Occupational Safety and Health (NAOSH) Week is held in the first full week in May each year to "raise awareness about the importance of preventing injuries and illnesses at work." This is a partnership between Canada, The United States, and Mexico, with a focus on employers, employees, and the general public, sponsoring educational forums, community fairs, and distributing important safety information.
To prevent workplace injuries, it is important for employers to invest in workplace safety, and for employees to remain vigilant and always take safety- precautions. The U.S. Department of Health and Human Services lists the following as major factors that contribute to workplace injuries:
Working conditions with poor lighting or poor environmental hygiene.
Lack of protective elements such as missing guard rails on walkways.
Poorly maintained or misused equipment.
Unclear safety procedures or lack of safety training.
Unsafe walking surfaces.
If you are injured at work, seek medical attention immediately, even if it seems minor. To schedule an appointment with a healthcare professional at any of our convenient Primary Medical Care Center community clinics, you may visit our website at www.primarymed.com, or call (305)751-1500 for our Miami-Dade clinic, or (954)289-0000 for our Broward clinic.
Source: https://www.workzonesafety.org/outreach/north-american-occupational-safety-and-health-week/
https://foh.psc.gov/calendar/naosh.html
Comments
comments