Primary Care Medical Doctors for Seniors in Bal Harbour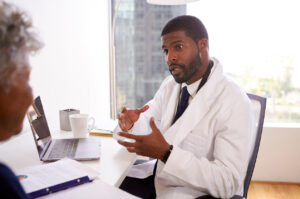 Primary Medical Care Center is a leading and dedicated senior care center in Bal Harbour. For the last two decades, we have treated hundreds of seniors with value-based care to treat their underlying health issues and prevent disease and symptoms. You can trust our senior care center to offer personalized treatment solutions to ensure you continue living a life of health and independence in Florida.
Our medical professionals specialize in the most critical areas of medicine. They include the following:
On-site Diagnostic Testing
Comprehensive Wellness Plan
Acupuncture
Behavioral Health
Cardiology
Preventive Medicine
On-site Medication Distribution
Emergency Care
General Health Services
Case Management
Dr. Jean B. Pierre, M.D., and Dorothy Pierce, ARNP, are the founders and owners of the Primary Medical Care Center. Their purpose for starting Primary Medical Care Center was to address the specific health needs of seniors in Bal Harbour and South Florida. Dr. Pierre has practiced family medicine for decades, while Ms. Pierce has been a registered nurse practitioner for decades as well.
The compiled expertise of Dr. Pierre and Ms. Pierce has allowed them to create an advanced urgent care facility addressing all the medical care needs of seniors in Bal Harbour. Medical professionals from different fields of medicine are at our facility. In fact, we even offer dentistry services to seniors who need affordable oral care treatment for their gums and teeth.
Do you need senior medical services in Bal Harbour? Call the Primary Medical Care Center at (305) 751-1500 or use this contact form to learn more about our services and ask any questions you may have about them.
Top-Rated Senior Medical Center in Bal Harbour 
Primary Medical Care Center is a renowned and trustworthy senior medical center in Bal Harbour and South Florida because of our dedication to personalizing our treatments with value-based care for seniors. That way, our medical doctors and specialists can work together to address the specific causes of your diseases, disabilities, injuries, and symptoms.
Routine checkups are highly recommended for all senior patients 65 and older. We never discriminate against seniors based on race, gender, ethnicity, sexual orientation, or preexisting conditions. Our non-discrimination policy aims to promote equality and fairness for all patients who come to us for treatment.
Your health and wellness are essential to us. We want you to trust our medical professionals to manage your non-life-threatening emergency care, checkups, and physical examinations whenever needed. Collaborating with our doctors, nurses, and specialists will ensure you receive the best comprehensive and personalized treatment plan possible for the health challenges you face.
Best Doctors for Seniors in Bal Harbour 
Primary Medical Care Center employs medical professionals with all the required credentials, including certifications, degrees, licenses, and advanced training for treating senior patients. Whether you have a minor or severe disease or injury, our doctors can diagnose and treat it with practical and effective solutions which target the problem directly.
Do you have a health insurance plan from a carrier in Florida? Primary Medical Care Center accepts insurance plans from the following carriers:
Medica Health
Humana
WellCare
Careplus
Simply
MMM
AllWell
HealthSun
AvMed
Florida Blue
Devoted
Aetna
Sunshine Health
Preferred Care Partners
Primary Medical Care Center can be your one-stop urgent care center for all non-life-threatening emergencies and primary health care needs. But don't forget that we operate our urgent care center under the value-based healthcare model rather than the fee-based care model.
As a result, we don't just focus on reducing the symptoms of health problems, but we also focus on curing the problems themselves. This separates Primary Medical Care Center from many other urgent care centers and medical practices in Florida. Seniors deserve treatments that target the cause of their health problems in order to get the quickest recovery possible. Our medical facility aims to achieve this goal.
Value-based care is better for seniors living on strict budgets and fixed incomes because they're less likely to need long-term treatment and care. On the other hand, the fee-based model depends on patients seeking frequent treatment for their symptoms rather than curing their health problems. That is why value-based care is cost-effective and better for seniors.
Why Primary Medical Care Center Should Be Your Premier Choice 
Primary Medical Care Center is the best choice for annual checkups and non-life-threatening emergency treatments in Bal Harbour. Our staff is dedicated to preserving and enhancing the well-being of our senior patients in the most practical and effective ways possible. In addition, we always show empathy and compassion to every senior who seeks treatment from us. Now, let us do the same for you or your loved one.
Call (305) 751-1500 or use our contact form to schedule your appointment for a checkup or treatment at our Bal Harbour facility today. Of course, if you have a non-life-threatening emergency, you can come to our facility without an appointment to receive immediate care.