Primary Care Medical Doctors for Seniors in Silverlakes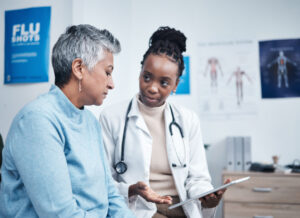 Seniors must have access to high-quality urgent healthcare services to stay healthy, independent, and strong. Primary Medical Care Center is a senior medical center offering primary care and urgent care services to seniors in Silverlakes. We have registered nurses, licensed medical doctors, and certified medical specialists who can address the most common health challenges facing seniors in South Florida.
Our range of medical services for seniors includes the following:
Acupuncture
General Health Services
Preventive Medicine
Cardiology
Emergency Care
Case Management
Behavioral Health
On-site Medication Distribution
On-site Diagnostic Testing
Comprehensive Wellness Plan
Dr. Jean B. Pierre, M.D., and Dorothy Pierce, ARNP, founded Primary Medical Care Center with the objective of offering superior senior care at affordable prices in South Florida. It doesn't matter if patients have preexisting conditions because Primary Medical Care Center serves all patients, whether healthy or not.
We recommend annual physical examinations and checkups as effective preventative measures to stop the development or worsening of diseases. Our medical professionals have the required training to diagnose conditions successfully and develop personalized treatment plans for remedying them. You will be in good hands when seeking treatment at our facility in Silverlakes.
Contact the Primary Medical Care Center at (305) 751-1500 or use this contact form to schedule an appointment or send your questions or comments to our staff. Remember that fast and immediate action is the key to staying healthy as a senior.
Top-Rated Senior Medical Center in Silverlakes 
Seniors deserve the best healthcare services from an experienced team of doctors, specialists, nurses, and medical professionals in Silverlakes. Primary Medical Care Center is a top-rated urgent care facility for seniors with advanced treatment practices to enhance their health and livelihood.
Senior patients are entitled to same-day treatment without appointments if their health issues require immediate treatment. Therefore, you can make an appointment to receive a standard checkup or visit our facility without an appointment if needing treatment for a non-life-threatening emergency. However, you must go to the hospital for treatment if you have a life-threatening condition. We are not a hospital with an emergency room.
Primary Medical Care Center can save you money on treatment for non-life-threatening conditions because our medical care services cost much less than emergency room services at a hospital. In addition, we accept health insurance policies from the most common carriers in Florida. Health insurance will make our medical care services even more affordable, which is perfect for seniors living on a fixed income.
We recognize the health insurance plans of the following carriers:
Preferred Care Partners
Aetna
AvMed
MMM of Florida
Florida Blue
Medica Healthcare
Allwell
Sunshine Health
If you have a health insurance policy from any of these carriers, you may find significant cost savings on your out-of-pocket medical expenses at Primary Medical Care Center. In some cases, your health insurance policy may cover 100% of the costs of our medical services. It all depends on the provisions in your policy and the services needed.
Would you like to know if Primary Medical Care Center accepts your health insurance policy? Contact our staff to learn more about which of our services are covered under your policy.
Best Doctors for Seniors in Silverlakes 
Seniors deserve the best doctors they can find in Silverlakes. Primary Medical Care Center employs fabulous doctors with vast amounts of education, experience, training, and skills in their respective fields. Our medical specialists, registered nurses, and primary care doctors collaborate to treat each patient with effective value-based care. That way, their underlying health issues are treated rather than only their symptoms.
Primary Medical Care Center is one of the few senior medical centers with doctors offering value-based care to patients in Silverlakes. The benefit of value-based care is that doctors work to remedy the cause of health problems so that patients won't need long-term treatment. We want every one of our patients to live a long, healthy, pain-free, and independent life.
Do you need home health services or transportation assistance because of a physical or mental disability? Primary Medical Care Center can offer a door-to-doctor transportation service to bring you to our Silverlakes facility if needed. Alternatively, we can send a medical specialist, nurse, or therapist to your home to deliver treatment directly.
Why Primary Medical Care Center Should Be Your Premier Choice 
Primary Medical Care Center is a unique senior care facility because we offer specialized medical services in addition to primary care services. Our range of medical services includes home health care, medical distribution, preventative medicine, primary care, acupuncture, behavioral health, cardiology, and more.
Dr. Jean B. Pierre, M.D., and Dorothy Pierce, ARNP, strive to offer an affordable and wide range of essential medical services to seniors in Silverlakes and South Florida. Call (305) 751-1500 or use our contact form to connect with the staff at Primary Medical Care Center about your medical care needs.