Primary Care Medical Doctors for Seniors in Wynwood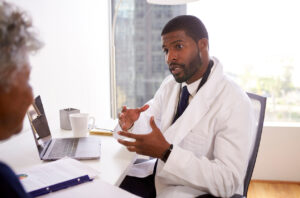 Senior citizen residents of Wynwood don't have to worry about finding a professional urgent care facility because we have one available to address their medical care needs.
Primary Medical Care Center is the perfect facility for seniors living on fixed budgets who wish to remain independent and healthy. As long as you continue coming for regular medical checkups with any of our professional primary care physicians, then you will have the highest probability of maintaining a healthy life with few medical issues.
Our senior urgent care facility comprises licensed medical specialists, registered nurses, and primary care physicians who work together to address the medical needs of our patients. Our impressive range of in-demand medical services for seniors includes the following:
Cardiology
On-site Diagnostic Testing
Comprehensive Wellness Plan
Behavioral Health
General Primary Health Care
Acupuncture
Case Management
Preventive Medicine
On-site Medication Distribution
Emergency Care
You don't have to be experiencing any symptoms to make an appointment to visit our Wynwood facility. In fact, we encourage seniors to make appointments for checkups with our primary care doctors regardless of how they feel. Preventative care is the number one way to stop illnesses and diseases before they strike. Then you can lead a long and active life.
Contact the Primary Medical Care Center at (305) 751-1500 or use this contact form to learn more about our urgent care services for seniors in Wynwood.
Top-Rated Senior Medical Center in Wynwood 
Primary Medical Care Center has an elite staff of registered nurses, medical specialists, and primary care physicians who focus on providing value-based care to our senior patients.
Our patients have given us numerous positive comments and ratings because we treat health problems and injuries with reasonable and practical treatment solutions. Not only do we offer effective treatments, but we show compassion and empathy to our patients as well.
Senior patients can receive emergency care services at Primary Medical Care Center without an appointment to treat non-life-threatening health issues. Just walk into our facility in Wynwood whenever you need treatment for your health problem or concern.
Our urgent care center is a much more affordable treatment option for non-life-threatening emergencies than a hospital's emergency room. You should only go to the emergency room if you have a life-threatening emergency.
Do you have a health insurance plan in Wynwood? We accept insurance plans from carriers like the following:
Aetna
AvMed
Preferred Care Partners
Florida Blue
Sunshine Health
Medica Healthcare
Allwell
MMM of Florida
Our staff will present the most affordable treatment options for your budget and insurance plan. If you don't have a health insurance plan, we can offer low-cost treatment options to address your health issue. We'll strive to give you a treatment option that suits you financially and medically.
Best Doctors for Seniors in Wynwood 
Primary Medical Care Center has some of Wynwood's best doctors and specialists. Our medical professionals work together to diagnose and treat the underlying health conditions and problems of our senior patients. Each medical professional has the proper education, skills, and training to treat patients well. Our exceptional medical team is waiting to serve you in Wynwood.
Primary Medical Care Center is one of the few senior medical centers in South Florida that operates under the value-based care system. As a result, our doctors and specialists have longer sessions with patients to learn more about their lifestyle habits and health history. That way, we can recommend practical treatment solutions to address the underlying causes of your health issues.
Preventative care is always the best way to stop health problems before they start. That is why you should make an appointment for regular checkups with one of our primary care physicians at the Primary Medical Care Center. Then you can receive affordable value-based care to prevent or treat health conditions and keep you living a long, happy, healthy, and independent life.
Why Primary Medical Care Center Should Be Your Premier Choice 
Primary Medical Care Center employs medical professionals in several fields of medicine, such as cardiologists, primary care physicians, case workers, behavioral therapists, acupuncturists, home health aides, skilled nurses, and more. Dr. Jean B. Pierre, M.D., and Dorothy Pierce, ARNP, are the Primary Medical Care Center founders and have assembled a dedicated team of medical professionals to serve seniors in Wynwood and South Florida.
No appointments are necessary for non-life-threatening emergencies. All senior patients are shown empathy and compassion regarding their health condition. No one is ever made to feel embarrassed or ashamed because we are a judgment-free urgent care facility. And if you need transportation assistance getting to your doctor's appointments, we can offer you a door-to-doctor transportation service.
Call (305) 751-1500 or use our contact form to submit your comments and questions, or make an appointment to visit our facility in Wynwood.