Primary Medical Care Center for Seniors Carol City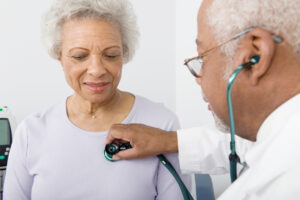 As we grow older, finding the right healthcare provider becomes increasingly important. That's why we at Primary Medical Care Center in Carol City have dedicated to offering seniors comprehensive medical care services that cater to their unique needs. With a team of experienced professionals, modern facilities, and a wide range of services, we're the go-to choice for seniors in Carol City seeking quality healthcare.
If you need more information about our services or you're trying to make an appointment, call us at (305) 751-1500!
A Holistic Approach to Senior Healthcare
Primary Medical Care Center takes a holistic approach to senior healthcare, which means that we focus on our patients' physical, emotional, and social needs. Our center also offers preventive care, acute and chronic illness management, and health education that are essential in maintaining our seniors' well-being.
Moreover, the experienced staff at Primary Medical Care Center are experts in senior care and have a deep understanding of the challenges that seniors face. We always work together to create customized treatment plans that meet each patient's needs.
Specialized Services Tailored for Seniors
Our medical center in Carol City provides a broad spectrum of specialized services to ensure that all aspects of senior health are addressed. These services include:
Primary Care: Comprehensive medical care and routine check-ups to help seniors stay healthy
Door-to-Doctor: Reliable transportation services for seniors that ensure they get to and from their appointments safely and on time, providing peace of mind and easy access to medical care
Wellness Classes: Engaging group sessions designed to promote physical and emotional well-being among seniors that help maintain mindfulness and help manage stress, flexibility, and build strength
Dental Services: Comprehensive dental care, including routine check-ups, cleanings, and specialized treatments, tailored to the unique oral health needs of seniors, keeping their smiles healthy and bright
On-Site Diagnostic: Advanced diagnostic tools and technologies available on-site to provide seniors with accurate, efficient assessments of their health, including blood tests, imaging studies, and other essential screenings
Cardiology: Specialized heart care for seniors, focusing on the prevention, diagnosis, and treatment of cardiovascular diseases and conditions, ensuring optimal heart health and overall well-being
Nutritionist: Expert guidance from a registered nutritionist, providing personalized meal plans, dietary recommendations, and counseling to help seniors maintain a balanced, nutrient-rich diet that supports their health
Rehab Center: Physical therapy and other rehab services to help seniors regain strength and mobility after injury or surgery.
Massage Therapy: Therapeutic massage services to address common senior concerns such as muscle tension, joint pain, and limited mobility, providing relief, relaxation, and improved overall wellness.
Home Health Care: Comprehensive in-home medical care and support services for seniors who prefer the comfort and familiarity of their own homes, delivered by qualified healthcare professionals who cater to their specific needs
By offering these specialized services, Primary Medical Care Center ensures that seniors in Carol City have access to comprehensive healthcare that addresses all aspects of their well-being.
Insurance Options and Easy Accessibility
Primary Medical Care Center in Carol City is committed to making healthcare accessible to all seniors, regardless of their financial situation. The center accepts a wide range of insurance plans, including.
Aetna
Careplus
Devoted
Florida Blue
HealthSun
WellCare
Simply
Preferred Care Partners
Humana
Medica Health
Sunshine Health
AvMed
AllWell
MMM
The center also offers convenient appointment scheduling and transportation services, making it easier for seniors to access the healthcare they need without any hassle.
Quality Senior Healthcare at Primary Medical Care Center in Carol City
Don't hesitate to contact Primary Medical Care Center in Carol City to learn more about our services and how we can help you or your loved ones maintain optimal health. Call us at (305) 751-1500 for more information!