Primary Medical Care Center for Seniors Broward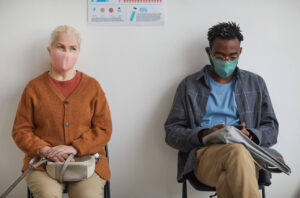 Primary Medical Care Center has a professional senior medical center in Broward, Florida. We employ a team of dedicated medical professionals and physicians who specialize in senior care. You should make an appointment at our senior medical center in Broward if you need a medical examination, treatment, consultation, specialist, or personal care.
Our goal is to improve the quality of life of our senior patients by finding the most effective ways to reduce their pain and discomfort. Even if you currently don't feel any pain or discomfort, you should still make an appointment for an examination anyway. Regular physical checkups can detect any underlying diseases and illnesses before they become more severe. Then you can receive the proper treatment to prevent symptoms from developing.
Would you like to make an appointment for a consultation with our senior medical professionals? Call (954) 289-0000 or book an appointment with us here to begin the process.
Highly Rated Senior Medical Center in Broward 
Primary Medical Care Center is one of the top senior medical centers in Broward. We have been treating and educating seniors on all issues related to their health for over 20 years. Our doctors educate seniors on how to take better care of themselves and be as healthy and independent as possible. We take preventive care just as seriously as emergency care.
Here are the general senior care services available at our facility in Broward:
On-site Diagnostic
Cardiology
Rehab Center
Home Health Care
Dental Services
Nutritionist
Door-to-Doctor
Primary Care
Massage Therapy
Comprehensive wellness plan
We can treat the most common medical issues facing seniors in Broward. Our doctors and specialists will work together to monitor and treat your spine, heart, lungs, muscles and the overall health of your body. When all the muscles and organs in your body are strong and healthy, you can feel better every day and live a happier and productive life. 
Make Primary Medical Care Center Your Top Choice for Senior Care in Broward 
You should only seek the best quality senior care services in Broward. Primary Medical Care Center has spent decades offering professional and dedicated senior care to patients throughout South Florida. We specialize in senior medical and health care practices because we know seniors are the most susceptible to injury and illness. Our teamwork and advanced treatment techniques have helped thousands of seniors live happier and more productive lives. Let us do the same for you.
Are you concerned about the cost of our senior care services? If you have a health insurance policy with one of the carriers listed below, your cost will be minimal. We currently accept plans from:
HealthSun
Florida Blue
MMM
Medica Health
Sunshine Health
AvMed
Devoted
Aetna
Careplus
Simply
WellCare
Humana
Preferred Care Partners
AllWell
Senior living costs are increasing every day in this country. That is why we try to maintain the affordability of our senior care services and prescription drug prices for the average senior citizen in Broward. Most seniors with insurance have few out-of-pocket expenses. But if you don't have insurance, we may work out an affordable solution for you to get the treatment you require.
Best Doctors and Nurses for Seniors in Broward 
You will only find the highest quality doctors, nurses and medical professionals at Primary Medical Care Center. Our entire staff possess the necessary certifications, diplomas, licenses, and training to provide exceptional senior care services in Broward. And since we've treated seniors in Broward for over 20 years, we have the experience to back up our credentials too.
Would you like to know more about our senior care services? Call (954) 289-0000 or book an appointment with us here to get started.