Primary Medical Care Center for Seniors Hallandale Beach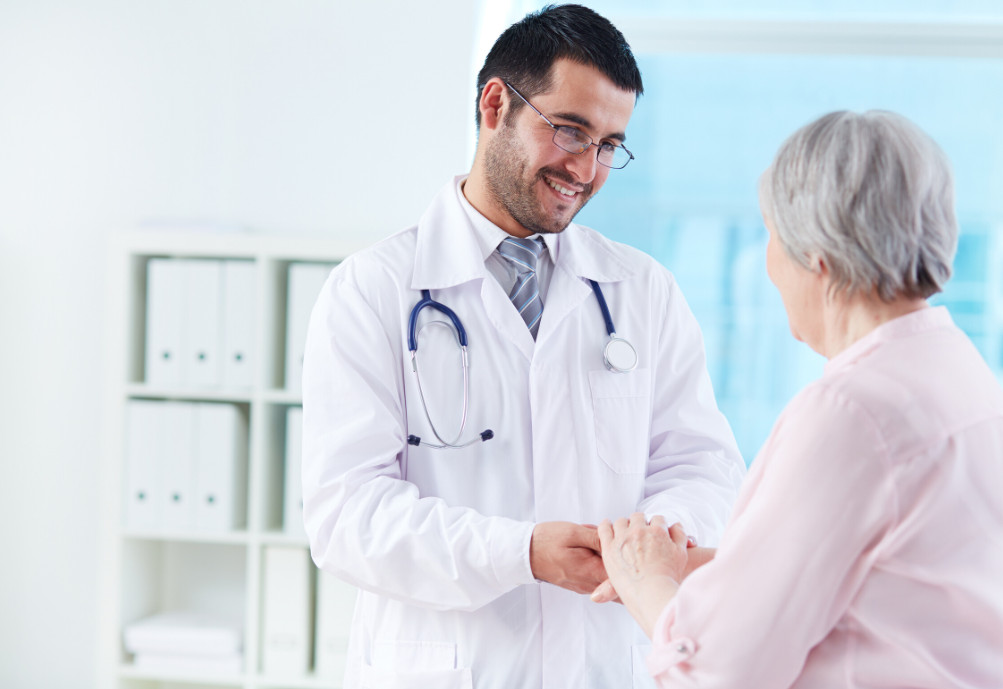 Are you or your loved one a senior in need of professional medical services in Hallandale Beach, FL? Primary Medical Care Center is one of the few medical care facilities in South Florida that caters to senior care services. We have some of the best general health physicians, medical specialists, registered nurses, and medical assistants you will ever find. Our decades of experience make us the most equipped to treat seniors in Hallandale Beach.
Senior health should never get ignored. Even if you're a senior with no existing health problems or symptoms, it is still a good idea to have an annual checkup. It is the only way to know if any health issues could arise over time. That way, we can prescribe the proper medications and treatments to stop the growth of the problem before it gets worse.
Schedule an appointment to visit our top-rated doctors today. Call (305) 751-1500 or use our contact form here. We also accept walk-in patients who have non-life-threatening emergencies.
Top-Rated Senior Medical Center in Hallandale Beach
Primary Care Medical Center addresses a variety of health care concerns of seniors in Hallandale Beach. As a top-rated senior medical center in Hallandale Beach, we serve seniors honorably and respectfully. We cater to their needs with empathy, knowledge, and dedication to excellent patient care.
We've organized our facility with specialists of many popular medical fields, such as:
Case management
Preventive medicine
Emergency care
On-site diagnostic testing
Comprehensive wellness plan
Acupuncture
Cardiology
Behavioral health
General primary health care
On-site medication distribution
Do you need to see more than one specialist? If so, you save a lot more time and money if you choose the Primary Medical Care Center. Instead of visiting several different medical offices and facilities, you can visit our one facility. All your health information will get shared with the other doctors in our offices, so you won't need to send your medical records to any third-party office.
Why Primary Medical Care Center Should Be Your Premier Choice
Primary Medical Care Center is the premier choice for seniors with medical care needs in Hallandale Beach. You don't need to visit a hospital emergency room and pay hundreds or even thousands of dollars for overpriced medical services. As long as your life is not in immediate danger, you can come to our facility and receive the same level of medical care for a fraction of the cost. Common health issues, such as cuts, broken bones, scrapes and sickness, can be treated at our care center.
Are you worried about the cost of our healthcare services? Do not be alarmed because our services are considerably inexpensive. Furthermore, you can use Medicare or another health insurance carrier from the list below to reduce your out-of-pocket medical expenses. The insurance carriers we accept are as follows:
Sunshine Health
Medicare
Medica Healthcare
Allwell
MMM of Florida
Aetna
AvMed
Preferred Care Partners
Florida Blue
Seniors shouldn't have to worry about how they're going to pay their medical bills. We promise to offer the most affordable solution for our senior care treatments, examinations and consultations.
Best Doctors for Seniors in Hallandale Beach
Primary Medical Care Center is operated by Dr. Jean B. Pierre and Dorothy Pierce ARNP. They're highly experienced and fully qualified medical professionals with over 30 years of combined experience. A significant amount of those years were spent treating senior patients suffering from an array of illnesses and injuries. The promotion of senior health and wellness is our number one goal. We'll do everything we can to bring more comfort and relief to your life.
Are you ready to come and visit us? Call (305) 751-1500 or use our contact form here.