Primary Medical Care Center for Seniors Hollywood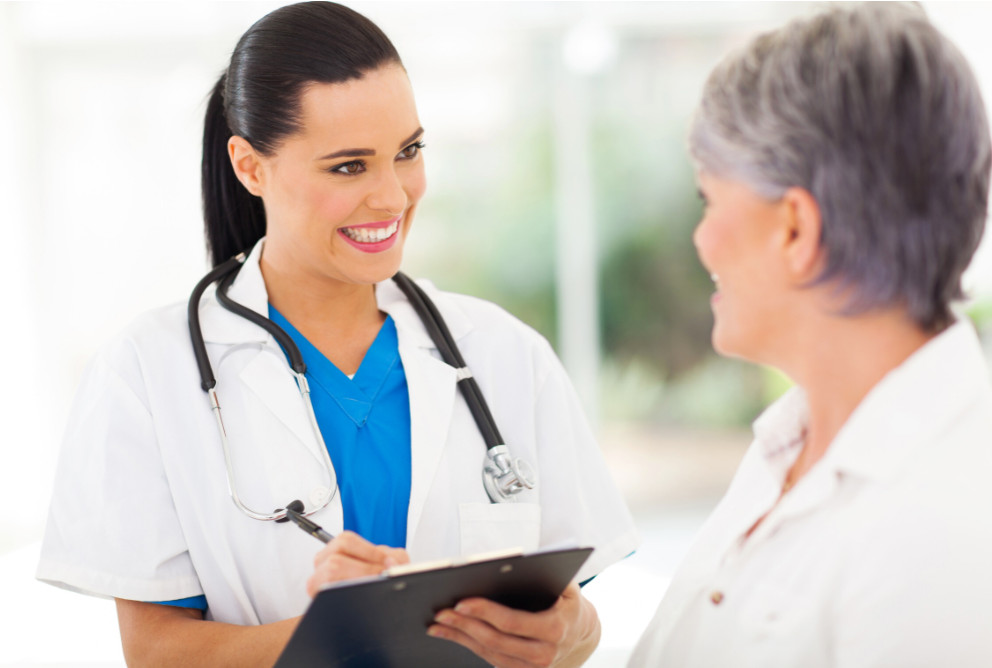 Primary Medical Care Center targets senior patients because they are the most in need of quality healthcare treatment in Hollywood, FL. We have a team of primary care physicians, specialists, nurses, and staff workers who all have experience caring for senior patients.
Our range of medical specialists is organized to address the most common health conditions experienced by senior patients in Hollywood. Do you need to see a general family health practitioner? How about an acupuncturist or cardiologist? We have doctors and specialists available in the following areas of medicine:
General primary health care
Medicare
Cardiology
On-site diagnostic testing
Comprehensive wellness plan
Behavioral health
On-site medication distribution
Case management
Acupuncture
Preventive medicine
Emergency care
Once you reach the age of 65, you must focus on preserving your good health. Even if you eat healthily and exercise every day, you could still be susceptible to illnesses, viruses, or cancers. We want to make sure you remain in perfect health with as little pain and discomfort as possible. If we find something wrong, we will target the problem with the best treatment possible to mitigate the situation.
Are you ready to see a doctor at our senior medical center in Hollywood? Call (305) 751-1500 or use our contact form here.
Top-Rated Senior Medical Center in Hollywood
Do you want to find a top-rated senior medical center in Hollywood? Primary Medical Care Center fits the bill perfectly. After more than 20 years of providing dedicated healthcare services to Hollywood's seniors, we've become one of the respected and praised senior medical centers in South Florida.
Seniors know they can visit our facility at any time, whether they have an appointment or not. Sometimes health problems and symptoms cannot wait to be checked. They must be addressed right away. That is why we offer walk-in services to senior patients who don't have appointments.
Of course, if you have a life-threatening emergency, then you should visit the hospital. But in all other cases, our facility will suit your needs just fine. Our vast range of qualified medical specialists and doctors are ready and able to help you out quickly.
Why Primary Medical Care Center Should Be Your Premier Choice
Hollywood is a big city with many medical centers. Primary Medical Care Center is different because we staff our facility with friendly healthcare professionals who know how to treat seniors well. Seniors must receive compassion from their medical care providers. They need to know that someone is there to look after them during their final years. That is what we do best!
If you have health insurance or Medicaid, you won't have to pay hardly any money out of your pocket for our senior care services. Here are some of the carrier plans we accept:
Sunshine Health
Medica Healthcare
AvMed
Preferred Care Partners
Florida Blue
Allwell
MMM of Florida
Aetna
Do you have questions about our prices or acceptable insurance carriers? You can ask those questions when you call our office to make your appointment. Our fees will get laid out for you before your visit, so there won't be any surprises.
Best Doctors for Seniors in Hollywood
We are unbiased when we say that the Primary Medical Care Center has the best doctors for seniors in Hollywood, FL. Dr. Jean B. Pierre and Dorothy Pierce ARNP have created an excellent and resourceful environment for seniors with a wide range of medical needs. Come experience it for yourself by scheduling an appointment for a physical examination.
Call (305) 751-1500 or use our contact form here.