Primary Medical Care Center for Seniors Idlewyld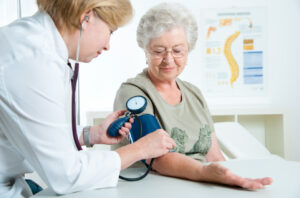 Primary Medical Care Center offers premium quality healthcare treatment to senior patients in Idlewyld. You'll never have to seek senior care services anywhere else ever again. Our senior medical center in Idlewyld has all the senior care services you will ever need. These services include:
Home Health Care
On-site Diagnostic
Door-to-Doctor
Primary Care
Cardiology
Nutritionist
Massage Therapy
Rehab Center
Dental Services
Wellness Classes
Do you need a cardiologist or primary care physician? How about a nutritionist, massage therapist or dentist? You can request any one of these services at our facility in Idlewyld. Our doctors and specialists will collaborate to determine the best course of action to treat your senior health care needs.
Are you ready to get your first examination at Primary Medical Care Center? Call (954) 289-0000 or book an appointment with us here to get started.
Premier Senior Medical Center in Idlewyld 
Seniors over the age of 65 years old have to think about their health more seriously. You can no longer afford to neglect your physical health. Nutrition and exercise can go a long way in keeping you healthy and allowing you to live a longer and happier life. However, even the healthiest bodies cannot prevent disease and cancer completely.
The goal of our medical team is to mitigate your pain and discomfort. We will look at your preexisting conditions and focus on treating the leading causes of your symptoms. There is no better way of stopping a problem than by attacking the root cause of it.  Our senior patients walk away from our facility feeling better and relieved. You can experience the same feeling if you let us treat your health issues too.
Primary Medical Care Center has treated Idlewyld's seniors for over 5 years. We have become a premier senior medical center in Idlewyld because of the praise and respect we get from our seniors. Their trust and support allow us to continue helping more patients and making their lives better.
An appointment is not required to visit our facility in Idlewyld. If you have a non-life-threatening emergency, you don't need to wait for days or weeks to get treatment. You can come to our facility at any time during office hours and request assistance. Our walk-in services were designed specifically for seniors in need of medical care.
Insurance Accepted at Our Senior Medical Center in Idlewyld 
Do you have an active health insurance plan in Idlewyld? If so, you may be able to get a significant discount on our senior care services. We have partnered with some of the most popular insurance carriers in order to provide our senior patients with affordable care options.
We accept these insurance policies:
Medicaid
HealthSun
Florida Blue
Devoted
Humana
Preferred Care Partners
AllWell
MMM
Medica Health
Aetna
Careplus
Simply
WellCare
Sunshine Health
AvMed
Do you have a different health insurance carrier? Would you like to know if we accept your health insurance plan at our facility in Idlewyld? Contact our staff members to find out more information about our service costs and insurance acceptance.
Best Doctors and Nurses for Seniors in Idlewyld 
To say that Primary Medical Care Center has the best doctors and nurses for seniors is an understatement. We have licensed, educated and well-trained doctors and nurses who love to provide quality care to seniors. The two founders of Primary Medical Care Center, Dorothy Pierce ARNP and Dr. Jean B Pierre MD, have developed the ideal environment for senior care. Now all you have to do is experience it for yourself.
Call (954) 289-0000 or email us if you'd like to make an appointment or ask us any questions about our senior care services.