Primary Medical Care Center for Seniors Jupiter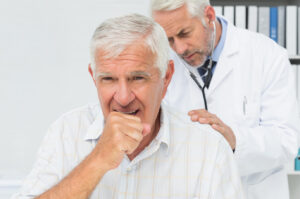 Primary Medical Care Center maintains a clean and exemplary senior medical care center in Jupiter, Florida. Our number one goal is to improve the quality of life of our senior patients by healing their pain and discomfort. We utilize the most sophisticated medical technology and techniques to ensure that our patients walk away happier and healthier than ever before.
A senior with a preexisting condition is welcome to come to our facility in Jupiter. We never discriminate against any senior over the current state of their health. Primary Medical Care Center opens its doors to seniors of all health conditions, genders, races, and ethnicities. You can feel comfortable visiting our facility and seeking the treatment you require without any embarrassment or setbacks.
Here is a rundown of our most commonly provided senior care services:
On-site Diagnostic
Cardiology
Rehab Center
Home Health Care
Massage Therapy
Dental Services
Nutritionist
Door-to-Doctor
Primary Care
Comprehensive wellness plan
Our medical specialists and nurses focus on preventative care and treating existing injuries and illnesses. If you were to make an appointment for an examination on an annual basis, it would go a long way in preserving your good health. Our doctors would be able to detect any impending health problems before they become more severe for you.
Top-Rated Senior Medical Center in Jupiter
Primary Medical Care Center has a plethora of positive reviews and ratings from its senior patients in Jupiter. Our staff members are empathetic toward the conditions and symptoms of our patients. We strive to make everyone feel comfortable and to provide them with the highest level of care possible.
Do you need specialized treatment services? Not only do we have primary care physicians for general health, but we also have senior care specialists who can target more specific health issues. Some of our specialists include massage therapists, behavioral health specialists, cardiologists and nutritionists. 
Affordable Senior Care Services in Jupiter
Health care costs are a big concern for senior patients. It is not easy to live on a fixed income and contend with expensive doctor's appointments and prescription drugs. For this reason, Primary Medical Care Center does everything possible to make our senior care services and prescription drug prices more affordable to patients.
We accept health insurance plans from many popular carriers, such as:
Preferred Care Partners
Sunshine Health
AvMed
Devoted
Aetna
HealthSun
Florida Blue
MMM
Medica Health
Humana
Careplus
Simply
WellCare
AllWell
A health insurance plan will significantly reduce your out-of-pocket expenses. But if you don't have health insurance, we may be able to help you out anyway. 
Licensed Physicians and Specialists for Seniors in Jupiter 
Primary Medical Care Center employs the most educated and skilled medical professionals for seniors in Jupiter. Our staff consists of registered nurses, primary care physicians and medical specialists who understand senior care better than anyone.
All your medical needs can be fulfilled at our facility because our staff works together to treat patients. We'll never send you to a third-party doctor or specialist because our facility has all the best doctors for senior care. So whether you need a cardiologist or primary doctor, you can find them all in our facility.
Are you ready to get started with improving your senior health in Jupiter? Call (561) 250-0000 or email us here to make your appointment to visit our facility and see a doctor.