Primary Medical Care Center for Seniors Lake Worth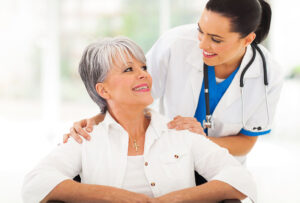 Seniors need to make a lot of considerations when it comes to their health and wellness. Old age requires a person to work harder to strengthen their body and immune system. That is why neglecting your health could increase your risk of injury or illness.
So, take it upon yourself to speak with a doctor or medical professional at Primary Medical Care Center in Lake Worth. It is the first step toward improving and sustaining your health for as long as possible. Our team of registered nurses and licensed medical specialists understand the common health problems facing senior patients. We are qualified to diagnose and treat these health problems in a fast and efficient manner.
Do you suffer from an injury or illness? Either that or do you need a consultation about your health? In any case, please call our customer service team at (561) 250-0000 or email us here to schedule a date and time to visit our facility in Lake Worth.
A Renowned Senior Medical Center in Lake Worth
Primary Medical Care Center has treated seniors in Lake Worth for more than 20 years. Over that time, we've become a renowned and trusted senior medical center with a growing list of patients. Seniors have experienced our treatment firsthand, and they know that we'll always put them first.
We can offer you any of the following services:
On-site Diagnostic
Home Health Care
Massage Therapy
Cardiology
Dental Services
Nutritionist
Door-to-Doctor
Primary Care
Rehab Center
Comprehensive wellness plan
Primary Medical Care Center has two fundamental principles: Safety and Ethics. We uphold a high level of ethical and safety standards with all senior patients in our facility. Some senior patients may feel uncomfortable or embarrassed to seek treatment, so we go out of our way to address their concerns.  We can do the same for you too.
Patients with Preexisting Conditions are Accepted
When you seek treatment at Primary Medical Care Center, you will never get turned away because of a preexisting condition. We can treat any senior regardless of their health status and history. Our doctors will need to conduct a physical examination and a thorough review of your health history before choosing the best treatments to improve your health. Since every patient has a different level of health, we will create personalized wellness plans to accommodate your particular health condition.
However, all patients will receive an equal level of empathy, understanding and respect from our staff. Your ethnicity, race, gender, and sexual orientation does not change that whatsoever. Our goal is to make you feel better and address your needs as best we can.
Most Insurance Carriers Accepted 
Paying for senior health care does not have to be expensive. You can limit your out-of-pocket expenses if you have any of the following carriers for your health insurance plan:
HealthSun
Medica Health
Humana
Preferred Care Partners
Sunshine Health
AvMed
Devoted
Aetna
Careplus
Simply
WellCare
AllWell
Florida Blue
MMM
A standard insurance policy with any of these carriers will significantly reduce the price of our senior care services. So don't let a fixed income stop you from taking care of your health and preserving your life for many years to come. 
The Best Nurses and Physicians for Seniors in Lake Worth
Primary Medical Care Center exists because of its founders: Dorothy Pierre ARNP and Jean B. Pierre MD. One of them is a board-certified family nurse practitioner, while the other is a medical doctor. Together, they created a specialized medical center for seniors who are on a limited budget.
Do you want to find out more information about our senior care services in Lake Worth? If so, call (561) 250-0000 or email us here to learn more about what we do.