Primary Medical Care Center for Seniors North Miami Beach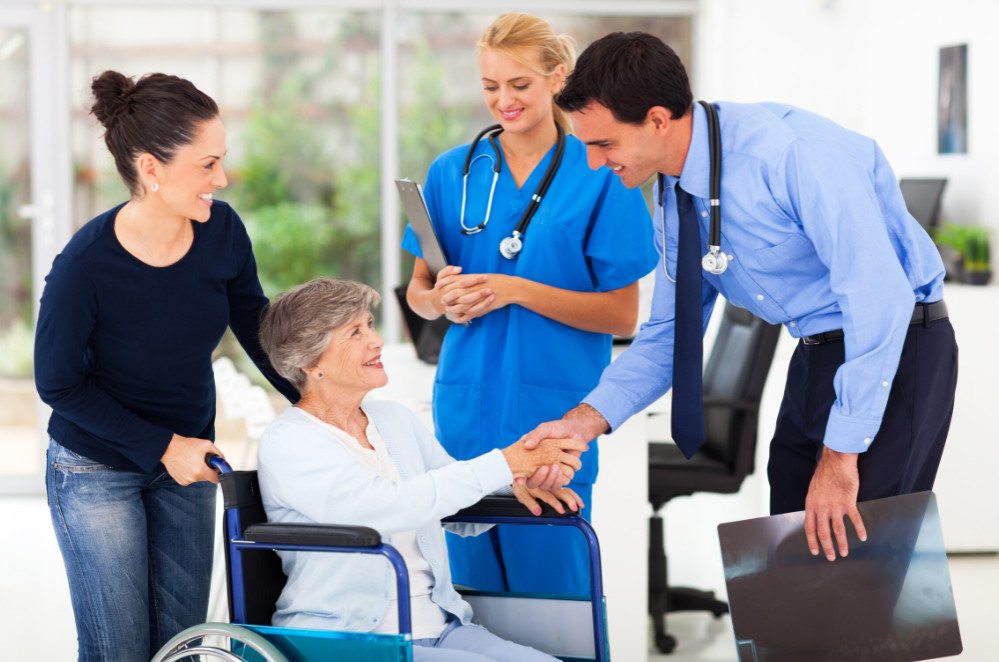 Primary Medical Care Center is a prestigious and well-managed senior medical center in North Miami Beach. Our range of senior care specialties includes health monitoring and management. We welcome all seniors to visit our care center and receive a physical examination.
It doesn't matter if you're experiencing symptoms or not. An annual health examination may uncover hidden medical conditions not previously known before. If that happens, we can develop treatment solutions to mitigate the condition so that it does not worsen.
We have a team of medical specialists and professionals who offer a diverse range of senior care services. After your initial physical examination, we'll let you know which services you'll probably need. The service areas include:
Acupuncture
Cardiology
Behavioral health
General primary health care
On-site medication distribution
Case management
Preventive medicine
Emergency care
On-site diagnostic testing
Comprehensive wellness plan
Schedule your appointment today! Call (305) 751-1500 or use our contact form here.
Top-Rated Senior Medical Center in North Miami Beach
Primary Medical Care Center is a top-rated senior medical center in North Miami Beach. Our positive ratings and feedback stem from over 25 years of providing excellent medical services to our senior patients. You'll find all our doctors, specialists, and staff members are friendly, caring and empathetic to your struggles and needs.
We will go out of our way to make patients feel happy and comfortable. It doesn't matter if they have a preexisting condition or no known condition at all. Everyone will get equal quality treatment and advice. That is how we continue to maintain our top-rated status as a senior medical center in the city of North Miami Beach.
Where else will you find a senior medical center with behavioral specialists, acupuncturists, cardiologists and primary care physicians all in one facility? Primary Medical Care Center even offers emergency care services to walk-in patients who need help the most.
Sometimes an emergency does not require an ER visit at the hospital. If you come to Primary Medical Care Center instead, you can avoid the expensive hospital fees. Meanwhile, you'll receive the same high-quality level of care for a fraction of the cost. We do accept most insurance policies too.
Here are some of the primary insurance carriers we accept:
Medicare
AvMed
Preferred Care Partners
Sunshine Health
MMM of Florida
Aetna
Medica Healthcare
Allwell
Florida Blue
Most seniors have Medicare, but we accept other carriers too. Seniors need to reduce their medical expenses when living on a fixed income. We go out of our way to offer the most affordable medical service prices in South Florida. Insurance certainly goes a long way in making our prices even more affordable for seniors.
Why Primary Medical Care Center Should Be Your Premier Choice
Primary Medical Care Center might not be the only choice for a senior care center in North Miami Beach, but we are the premier choice. Seniors can visit our facility to receive diagnostic testing, psychological evaluations, cardiology services, and so much more. We are a one-stop emergency medical care center with a specific focus on senior care. You'll have a team of doctors working to make you a happier and healthier person.
Best Doctors for Seniors in North Miami Beach
Do you want the best doctors for seniors in North Miami Beach? Now is your opportunity to meet with these doctors and have them evaluate your current health status. We know you won't be disappointed.
Schedule your visit to our North Miami Beach facility by calling (305) 751-1500 or use our contact form here.