Primary Medical Care Center for Seniors Oakland Park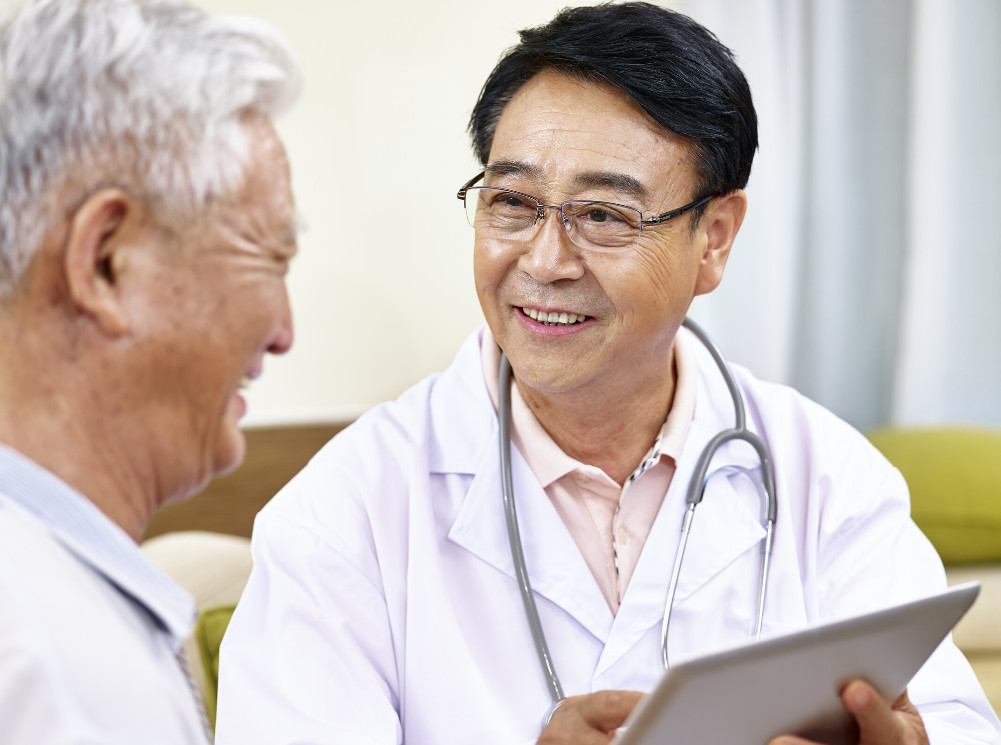 Primary Medical Care Center is a professional and dedicated senior medical center in Oakland Park. We have a team of senior care physicians who can administer on-site health evaluations, testing, and treatments to any elderly patient who needs assistance. Our doctors can offer medical advice to seniors and prescribe any medications necessary to treat their health issues.
If you only need your health monitored, we can do that too. A full physical examination and testing can tell us a lot about the current state of your health. If the test results conclude that you have a particular health problem, we'll explain how it can be treated. Our team of doctors and medical specialists will collaborate with each other on the best treatments for your condition.
Seniors usually require more than one type of medical expert to treat their health issues. If you want to save money and time by not having to go to several different doctors, you can receive all your treatments at our one facility. Our medical professionals can help you with the following types of treatments:
Emergency care
On-site diagnostic testing
Comprehensive wellness plan
Acupuncture
Cardiology
On-site medication distribution
Case management
Behavioral health
General primary health care
Preventive medicine
Do you wish to schedule an appointment to visit our office near Oakland Park, FL? Call (305) 751-1500 or use our contact form here
Top-Rated Senior Medical Center in Oakland Park
Primary Medical Care Center is a highly recognized and established senior medical center in Oakland Park. Thousands of seniors have sought medical attention at our facility throughout the years. We always work hard to ensure that our patients receive the best medical attention possible. That way, they can live out the remaining years of their lives with as little pain and suffering as possible.
Do you need senior primary care in Oakland Park? Our staff welcomes all new and existing senior patients. We accept appointments and walk-in patients, depending on the nature of the problem. If you have a non-life-threatening emergency, you will save a lot more time and money by visiting our facility in Oakland Park. 
Why Primary Medical Care Center Should Be Your Premier Choice
Do you know why your premier choice for senior care should be Primary Medical Care Center? It should be your premier choice because we have low-cost medical examinations, prescription drugs and specialized treatments. We are the perfect alternative to hospitals and private practices.
Money is tight for most seniors in Oakland Park. They don't have the money to waste at a medical facility that does not put the patient first. Well, you can rest assured that Primary Medical Care Center will always put the patient first. We offer low prices and accept most insurance policies to prove it.
Here are some of our insurance partners:
Sunshine Health
MMM of Florida
Aetna
AvMed
Preferred Care Partners
Florida Blue
Medica Healthcare
Allwell
Medicare
Do you have medical insurance coverage with any of these prestigious carriers in Oakland Park? If so, you might end up paying minimal out-of-pocket costs at our facility.
Best Doctors for Seniors in Oakland Park
We're proud to say that we have the best doctors for seniors in Oakland Park. Our combined decades of experience make us the go-to facility for seniors in need of good quality healthcare services and affordable prescription drugs. There is never any discrimination against any patient at our facility. Every senior will be treated with the utmost respect and dignity.
Call (305) 751-1500 or use our contact form here to schedule a visit to our facility.