Primary Medical Care Center for Seniors Palm Bay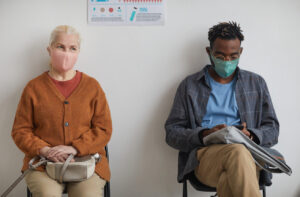 Do you need to find a professional and reputable senior medical center in Palm Bay? Primary Medical Care Center offers dedicated medical care to senior patients in Palm Bay and the rest of South Florida. Our doctors and specialists have many years of experience examining, diagnosing and treating seniors for various conditions and ailments.
The services we offer include:
On-site Diagnostic
Cardiology
Dental Services
Nutritionist
Door-to-Doctor
Primary Care
Rehab Center
Home Health Care
Massage Therapy
Comprehensive wellness plan
We offer numerous medical services designed to improve the lives of senior patients in Palm Bay. After your initial physical examination, our team of doctors and specialists will create a customized treatment plan which targets your specific health issues. Our ultimate goal is to reduce your painful symptoms and restore your quality of life.
Even if you're not experiencing symptoms currently, you should still make an appointment for a physical exam regardless. After all, it is better to be safe than sorry.
Top-Rated Senior Medical Center in Palm Bay
Primary Medical Care Center has treated seniors in Palm Bay for over 20 years. We are a highly regarded senior care medical center with a fully trained staff and happy patients. Not only do we target the specific health problems of our patients, but we also educate them on how to help prevent future health problems. That way, it may be possible to live an independent lifestyle without ever having to depend on a nurse or practitioner to assist you.
Preventive care requires you to be dedicated to improving and preserving your health. Primary Medical Care Center is always here to guide you along your journey for better health and wellness. Our medical professionals are specialists in several different fields of medicine, such as cardiology, nutrition, physical therapy, and internal medicine. Together, we have the knowledge and technology to monitor and treat the health of your muscles, lungs, heart, spine and the rest of your body.
Primary Medical Care Center is the Premier Choice for Senior Care Services
Primary Medical Care Center has been the premier choice for many seniors looking for quality care in Palm Bay. Since seniors have a higher risk of developing an illness or injury, it is essential to have staff members who specialize in treating seniors. We use all the latest treatment methods and techniques to improve the quality of life for our senior patients.
We realize that most seniors are living on fixed incomes and have difficulties paying for their health care. That is why we accept most health insurance plans from carriers such as:
HealthSun
Florida Blue
MMM
Medica Health
Humana
Preferred Care Partners
Sunshine Health
AvMed
Devoted
Aetna
Careplus
Simply
WellCare
AllWell
If you have a health insurance plan from any one of these carriers, then you should have no problem affording our prescription drugs and senior care services in Palm Bay. However, seniors without health insurance are still encouraged to contact our office to learn more about our service rates. We'll try to develop an affordable way for you to receive the senior care you need. 
The Best Medical Professionals for Seniors in Palm Bay
Primary Medical Care Center operates a professional facility with experienced and educated doctors, specialists, and nurses. We all have the appropriate certifications, licenses, and credentials to provide senior care to patients in Palm Bay. It is what we've been doing for the last 20 years, and it is what we'll continue to do for the next 20 years.
Do you want to make an appointment with a primary care physician or another medical professional or specialist? Call (561) 250-0000 or email us here to schedule your appointment today.