Primary Medical Care Center for Seniors Royal Palm Beach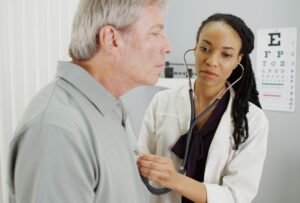 Primary Medical Care Center has been the leading provider of senior medical services in Royal Palm Beach for over 20 years. If you are a senior living in Royal Palm Beach or anywhere else in South Florida, please choose Primary Medical Care Center as your designated medical care location.
We offer the most critical services that seniors need to improve their health. These services include:
Door-to-Doctor
Primary Care
Rehab Center
On-site Diagnostic
Cardiology
Dental Services
Nutritionist
Home Health Care
Massage Therapy
Comprehensive wellness plan
Do you need to hire a medical specialist, such as a cardiologist or nutritionist? How about a general dentist or primary care physician? Primary Medical Care Center can provide you with all these medical and dental services for seniors in one facility. Our team of doctors collaborates to improve the health care and qualify of life for each patient.
Would you like to make your first appointment to talk with one of our doctors in Royal Palm Beach? Call (561) 250-0000 or email us here to email us.
We Operate a "No Discrimination" Facility
Primary Medical Care Center welcomes all seniors to our facility in Royal Palm Beach. If you are 65 years old or older, you are welcome to make an appointment to see our doctors. Your ethnicity, race, gender, and sexual orientation are irrelevant to us. We treat all patients regardless of their demographics because we operate a "no discrimination" facility.
Furthermore, we don't discriminate against patients with preexisting conditions either. Primary Medical Care Center can treat seniors facing a variety of health challenges or injuries. We are always willing to accept new senior patients and work with them to solve their health challenges.
When you come in for treatment at our facility, our doctors will target the overall root cause of your problem. It is the best way to get you feeling better and happier.
Our Goal is to Alleviate Your Pain and Discomfort
Senior patients often feel pain and discomfort because of an underlying health problem. Of course, nutrition and exercise are always the first suggestions for improving the health of the body. But if you have a disease or injury that requires a more complex treatment solution, our doctors can help you find that solution.
Primary Medical Care Center sets a goal to improve the quality of life for our senior patients. If a patient goes on to live a long and happy life, then we have succeeded at our jobs. We may not be able to cure all diseases and illnesses, but we can reduce their painful and uncomfortable symptoms significantly. Most seniors would consider that enough of a success.
We Accept Most Insurance Plans 
An active insurance plan can make our senior care services much more affordable. Don't let a fixed income prevent you from seeking quality health care. All seniors deserve to get the best treatment possible. You can get this treatment with your health insurance plan.
Here are the insurance carriers we currently accept:
Sunshine Health
AvMed
Devoted
Aetna
Careplus
Simply
WellCare
AllWell
HealthSun
Florida Blue
MMM
Medica Health
Humana
Preferred Care Partners
Do you have an insurance plan with a different carrier? Do you have additional questions about insurance or the cost of our senior care services? If so, we'd love to hear from you. 
The Best Medical Professionals for Seniors in Royal Palm Beach
Primary Medical Care Center is owned and operated by two experienced medical professionals: Dr. Jean B. Pierre MD and Dorothy Pierre ARNP. They have established a senior care environment that is friendly, knowledgeable and helpful to all seniors who come to the facility. All the nurses and doctors on staff are licensed, trained and educated in their respective fields. They know how to treat seniors and get them the care they need the most.