Primary Medical Care Center for Seniors Weston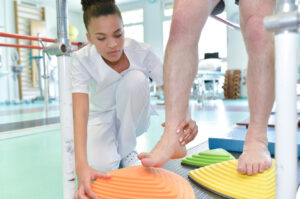 Primary Medical Care Center operates a clean and professional senior health care facility in Weston, Florida. Our facility is dedicated to treating seniors with the most advanced medical techniques and diagnostic equipment to improve the health and happiness of seniors.
We accept seniors in any shape or condition. It doesn't matter if you have a preexisting condition or no known condition at all. Primary Medical Care Center accepts senior patients of any race, gender, ethnicity, or health background. When you come for your initial physical examination and consultation, we'll review your past and current health status to determine the best treatment plan for you.
Our job is to prevent seniors from developing serious illnesses and injuries while treating seniors who already have illnesses and injuries. We recommend that you come for a medical examination at least once per year. Then you can be sure that any virus spreading in your body will get discovered before it causes you to have health problems.
Are you ready to make your first appointment? Call (954) 289-0000 or book an appointment with us here to begin the process.
Highly Rated Senior Medical Center in Weston 
Primary Medical Care Center is a senior medical center with excellent reviews and ratings in Weston. We operate in a friendly environment with dedicated staff members who know how to make senior patients feel more comfortable. The level of care and compassion we show to our senior patients is unprecedented in Weston.
Our diverse range of senior care services covers the most common health issues and concerns that seniors experience. These services include:
Primary Care
Cardiology
Rehab Center
Home Health Care
On-site Diagnostic
Dental Services
Wellness Classes
Nutritionist
Door-to-Doctor
Massage Therapy
Primary Medical Care Center doesn't only focus on providing standard senior care. We also offer specialized senior care services too. Some seniors need more than typical prescription drug treatments to mitigate the symptoms of their illnesses. They might also require special services from a behavioral health specialist, massage therapist, nutritionist or cardiologist to treat their specific health issues. We offer these services and so many more. 
Affordable Senior Medical Care in Weston 
Seniors should not have to worry about paying expensive medical bills when dealing with health issues. If you don't have health insurance, we'll offer the most affordable treatment solution possible for your particular health condition or medical needs. Any senior living on a fixed income can feel comfortable coming to our facility for medical assistance.
Do you have health insurance? If so, you can drastically reduce or eliminate your out-of-pocket expenses when you visit our facility in Weston. We accept health insurance policies from the following insurance carriers:
HealthSun
Florida Blue
WellCare
Humana
Preferred Care Partners
AllWell
MMM
Devoted
Aetna
Medica Health
Sunshine Health
AvMed
Careplus
No senior should have to pay 100% out of pocket for health services and medical treatments. If you have any questions about our service costs, call our team at (954) 289-0000 or book an appointment with us here. We can answer all your questions and schedule your appointment to visit us in Weston. 
Licensed and Professional Doctors for Seniors in Weston 
Primary Medical Care Center is a comprehensive senior medical center in Weston. You can find all the doctors, health specialists and nursing staff that you need under one roof. We don't make you see specialists outside of our facility who run private practices. Our senior medical center employs the most common doctors and specialists that seniors need to treat their various health issues.
Why not schedule an appointment for a consultation? You can find out more about how our services work. Call (954) 289-0000 or book an appointment with us here through email.